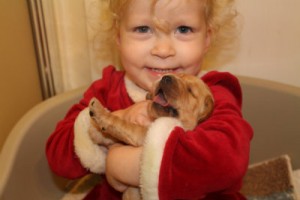 The following conversation could be overheard recently in our home.
Lydia, in the bathroom with Mommy, spots an interesting container.
Lydia to Mommy: "Can I have some?"
Mommy: "That's deodorant.  We put it here under our arms."  Mommy places a little dab on each of Lydia's wee pits.
Lydia (exact words!):  "Oh good!  Now I can grow up some fur!"
Absolutely priceless!