Our pooch Daisy is due with her puppies next weekend (Thanksgiving weekend).  The children are out of their their minds with excitement.  We're learning all about whelping and new puppy care.  It'll be a full-immersion learning experience. The puppies will go to their new homes when they're 8 weeks old.
As for Daisy, she's taking it in her usual cute stride.  Like any pregnant lady she's enjoying taking naps,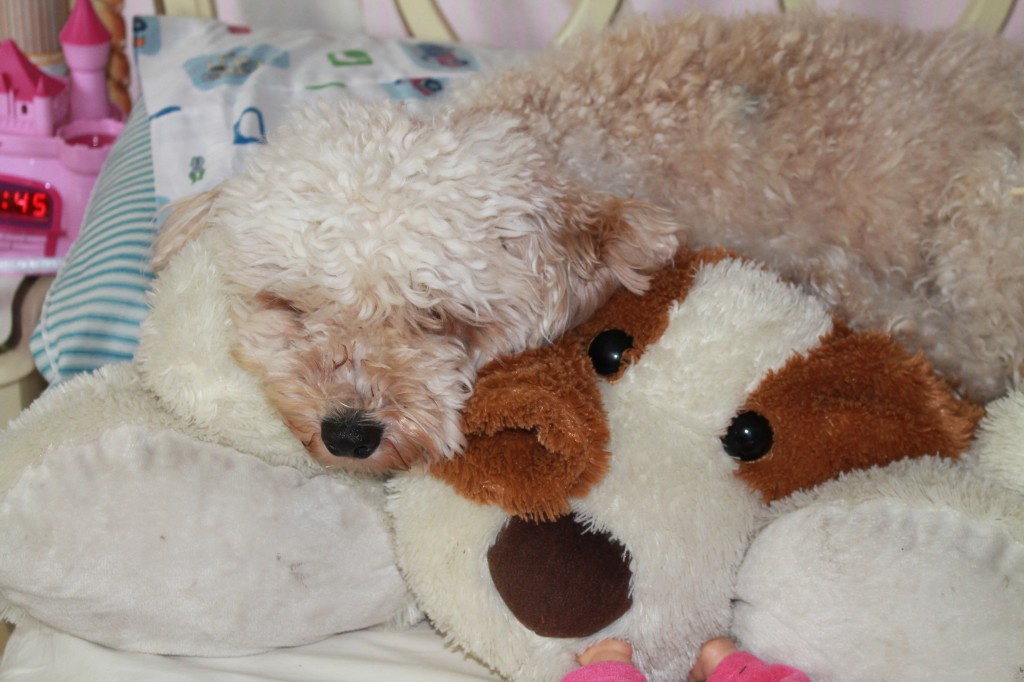 (which one is Daisy?) and craving things she knows she shouldn't eat: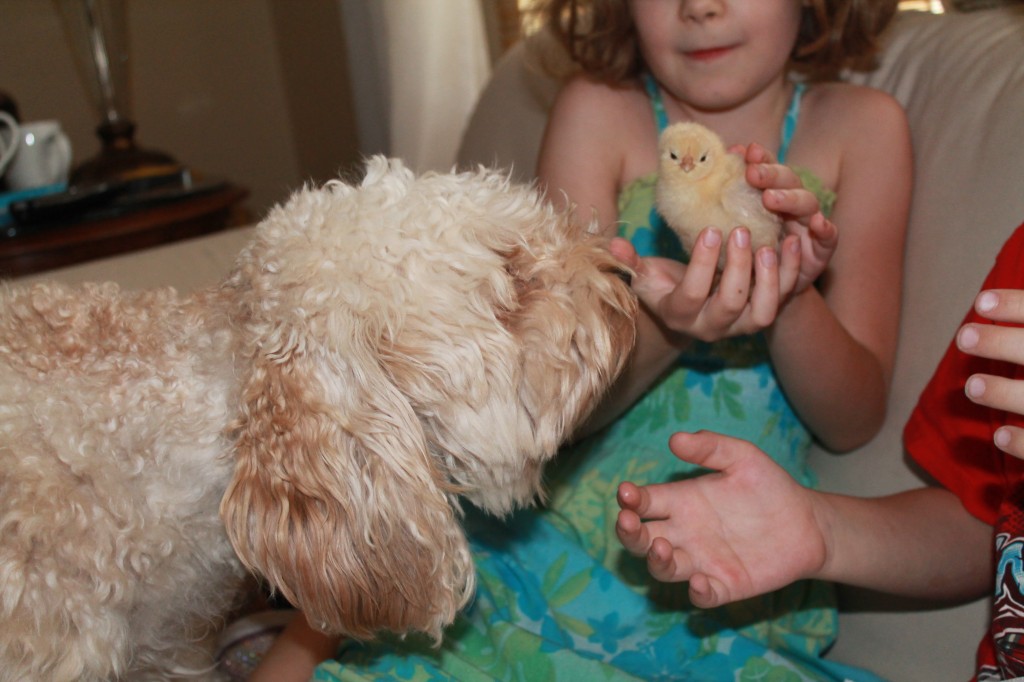 Canine gestation lasts only 8 weeks, so it's been a quick journey from finding out Daisy was expecting to this week when we're looking forward to a litter of five puppies.  Thanksgiving weekend is sure to be memorable in the Cameron-Smith home!  Updates and cute puppy photos to come!