Yesterday Philip's parents and I took the children to Sycamore Grove, a nature preserve in our home town.  I take the children here frequently.  We so enjoyed showing Oma and Poppa one of our favorite places, a place where we go to greet silence and life.
Silence and life and light.  They comingle here.  We are awakened and refreshed.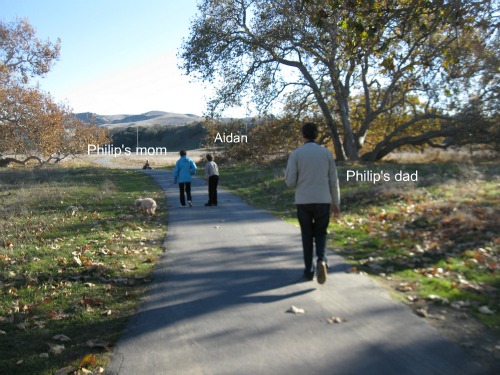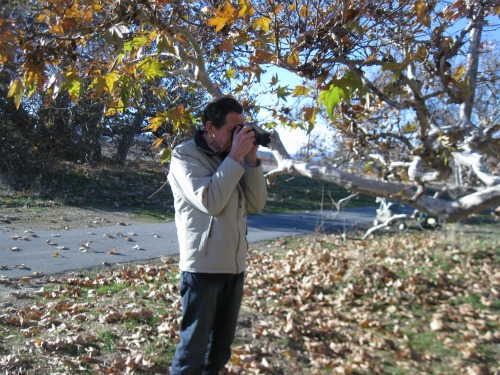 Here we find comfort in familiar friends found outdoors:  our favorite trees, the shy field critters, and many birds seeking, hunting, gracing the skies above.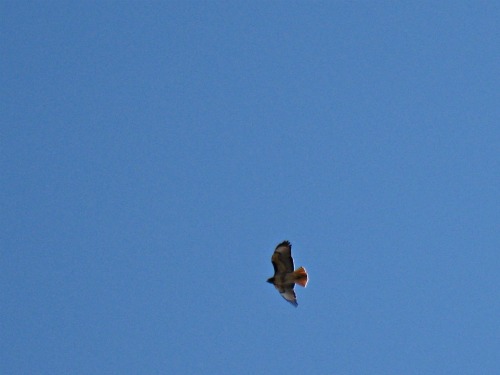 Since we were here last, the leaves have changed and browned, and many fallen.  Daisy, our darling new labradoodle, has never visited Sycamore Grove with us.  She had a blast!  New smells, new critters, new hideouts.  What could be better?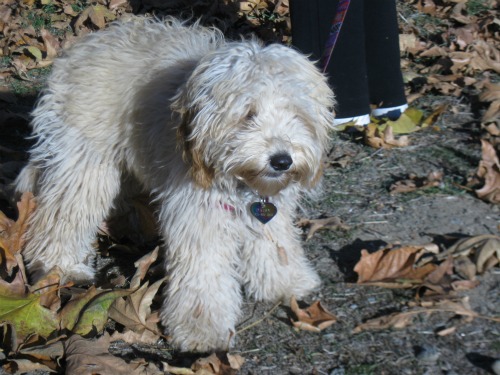 Here, our favorite sycamore, proud in late fall: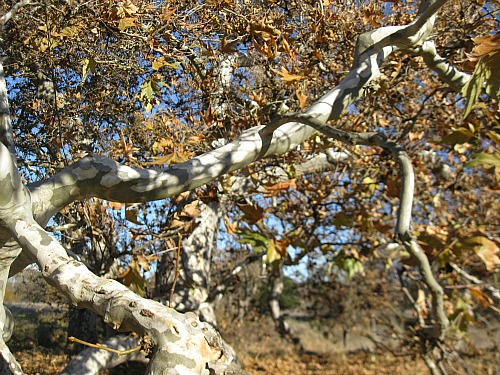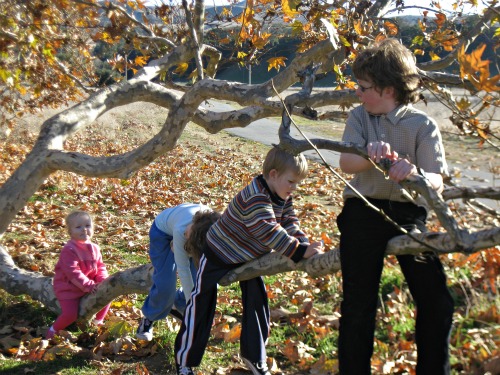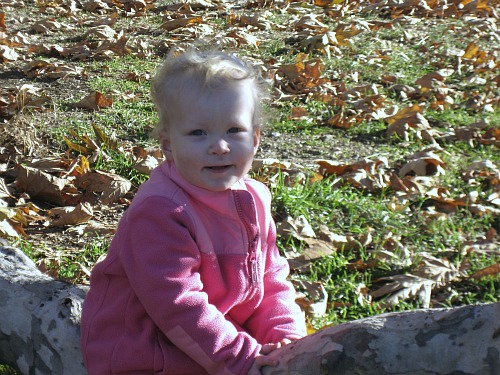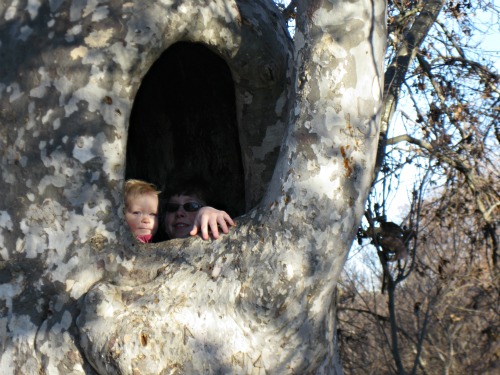 The days have contracted.  It is dark.  Where do you go for light?  How good to find refreshment and life even on a cold December afternoon!
♥