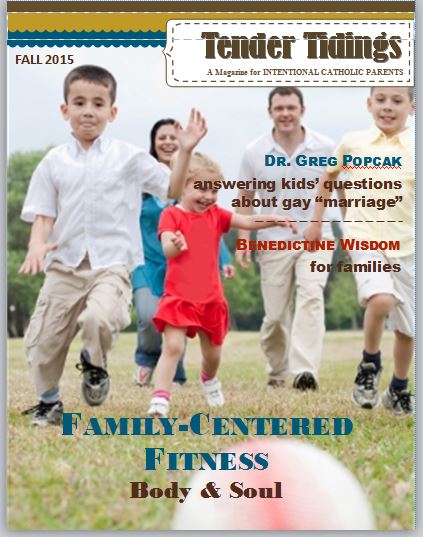 The Fall 2015 issue of my FREE parenting  magazine, Tender Tidings, is available!  Here you go!
In this issue:
Family-Centered Fitness: Body and Soul
Dr. Greg: how to handle kids' questions about gay "marriage"
Benedictine wisdom for families
St. Francis feast day ideas
Homemade snacks for busy kids
AND MORE!
You can read past issues of the magazine, too. Here you go again. 🙂