"You're never too old, too wacky, too wild
to pick up a book and read to a child." 
— Dr. Seuss
My friend Lauri snapped some cute photos of Lydia reading at our weekly homeschool park day: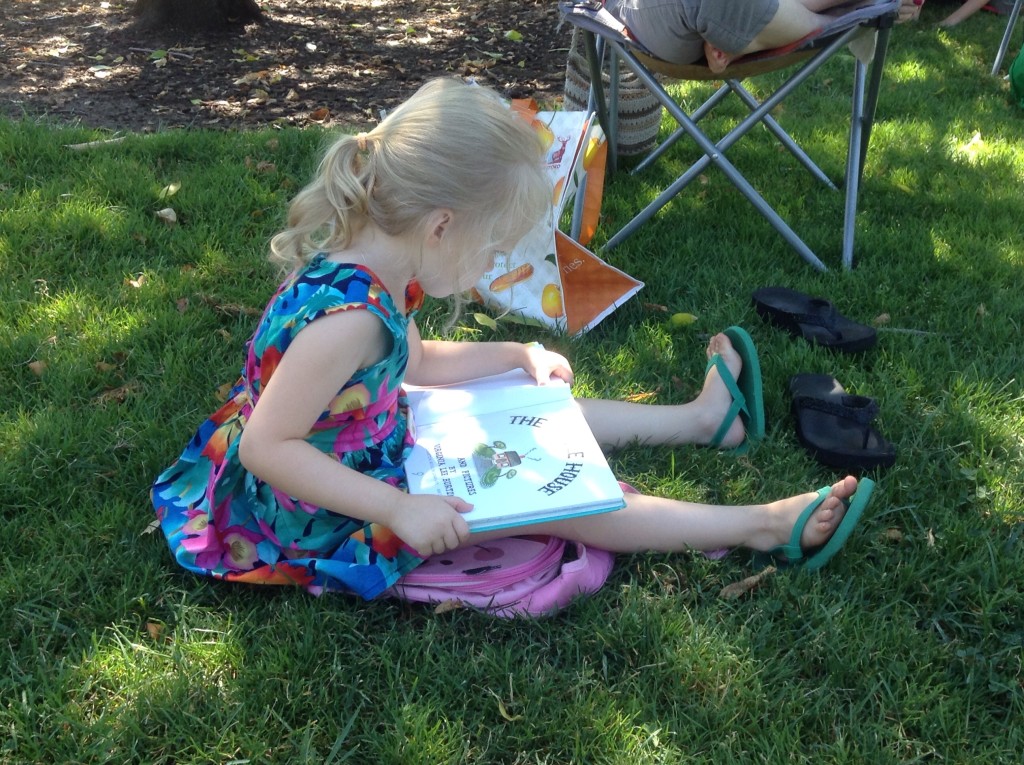 This is a little girl who always has a book or a bag of books with her.  This is one of my favorite photos of Lydia "reading":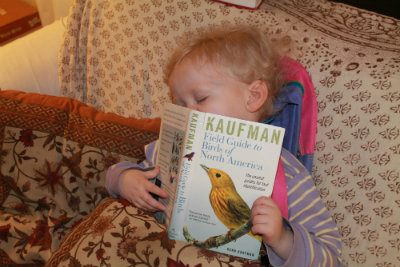 But how do you raise a child who so loves books?
Like this  . . .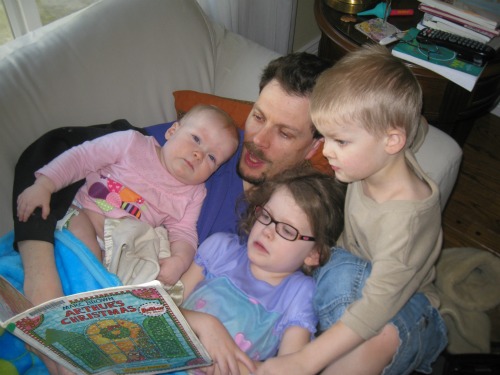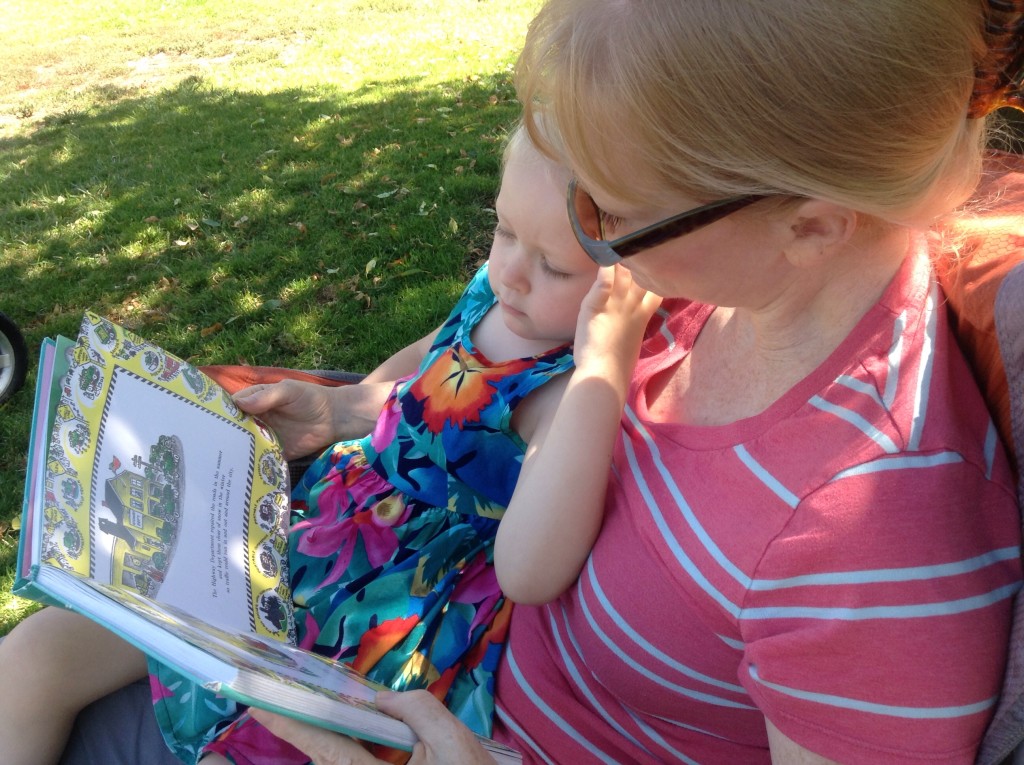 We can debate about the best way to teach a child HOW to read, but there is no argument that the best way raise a lover of books is to read to your child.  Have a great children's library in your home, make the books accessible to your child, and let your child see you reading yourself because children love to do what big people do.
But mostly  just sit down and read to your child with no agenda but wonder.