"My eyes have seen the salvation which you have made ready in the sight of the nations; a light of revelation for the gentiles and glory for your people Israel."  Luke 2:30-32
Enjoyed on this day of frenzied cleaning as we prepare for our home appraisal:  a simple but fun Candlemas craft that even the smallest Cameron-Smith could do . . .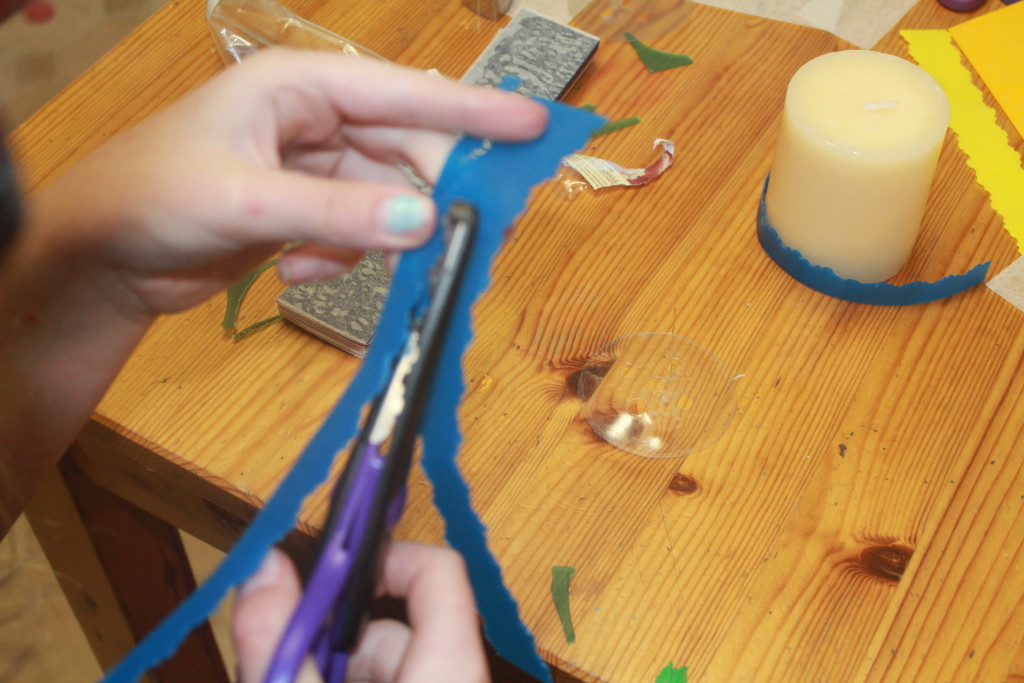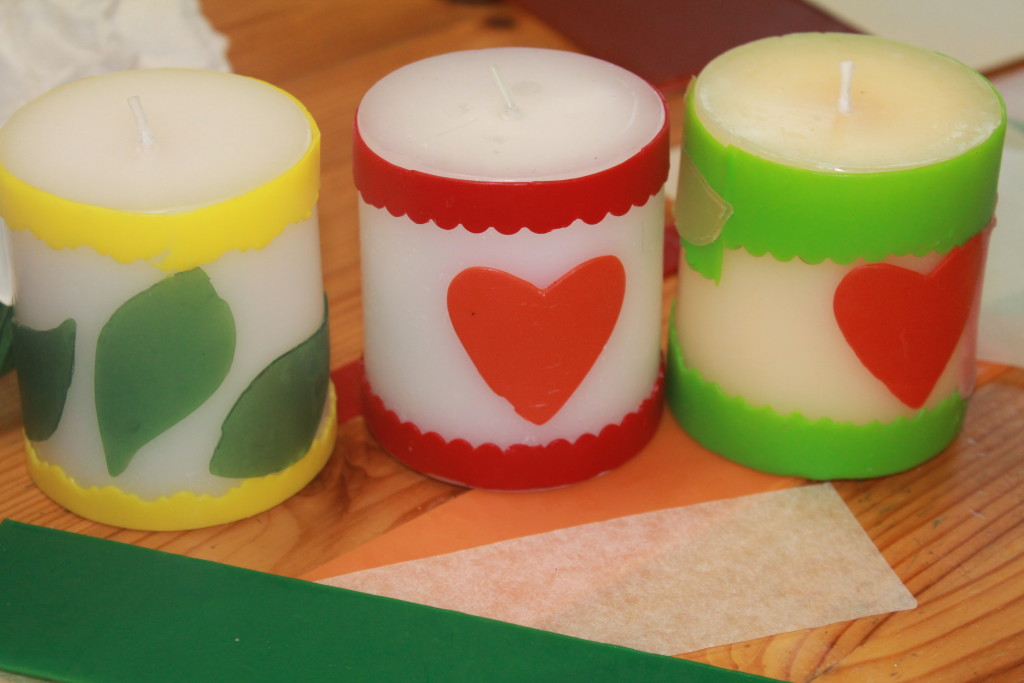 We started with plain white candles from the dollar store.  We cut shapes from strips of Stockmar decorating beeswax, which is very thin and more flexible than sheets of beeswax you use for rolling candles.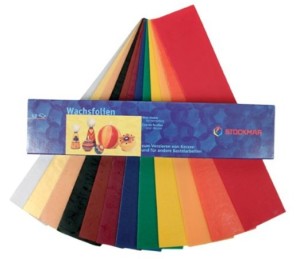 We used small cookie cutters to cut the shapes and also scalloped-edge scissors to cut long strips for wrapping around the candles.  I had to heat up the pieces before we applied them to get them to stick really well, but otherwise the kids could handle it themselves.
I served crepes for dinner and the candles looked lovely as a centerpiece!