Photos from Claire's incredibly fun and chaotic 11th birthday party!  It was a pool plus sleepover party with about 15 kids.
Yes, we were very tired the next day.  But what fun to plan the party and watch the kids play and laugh like maniacs!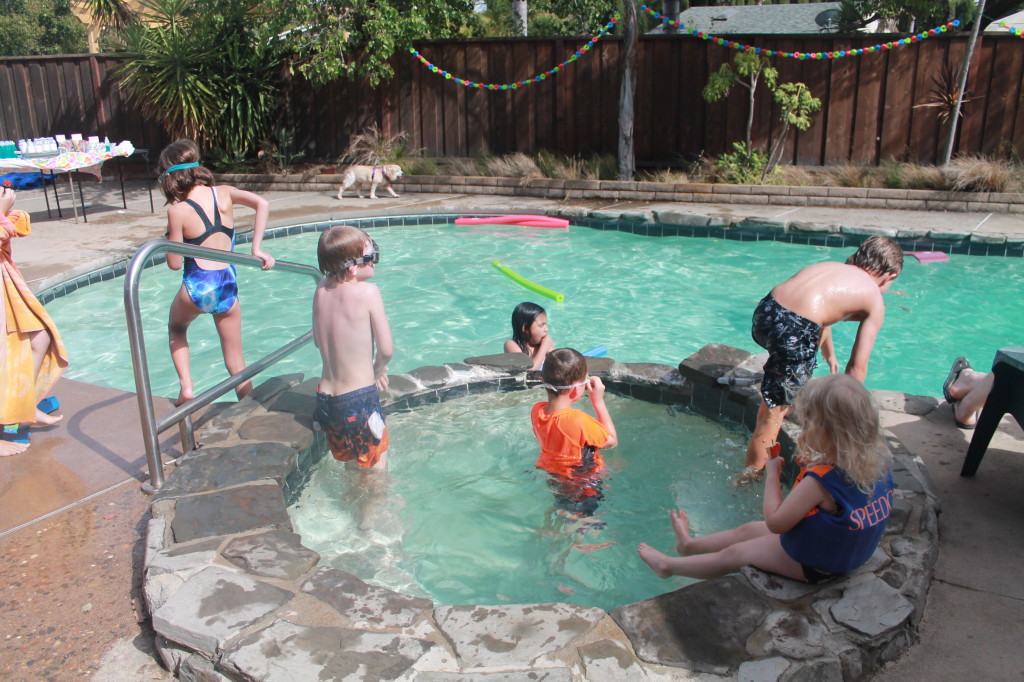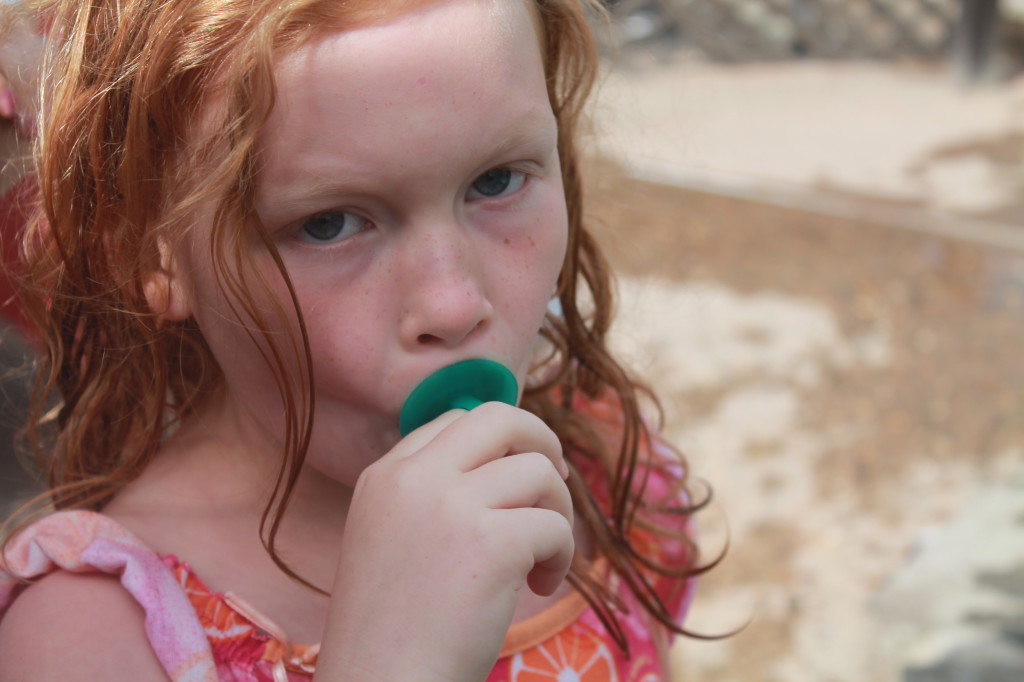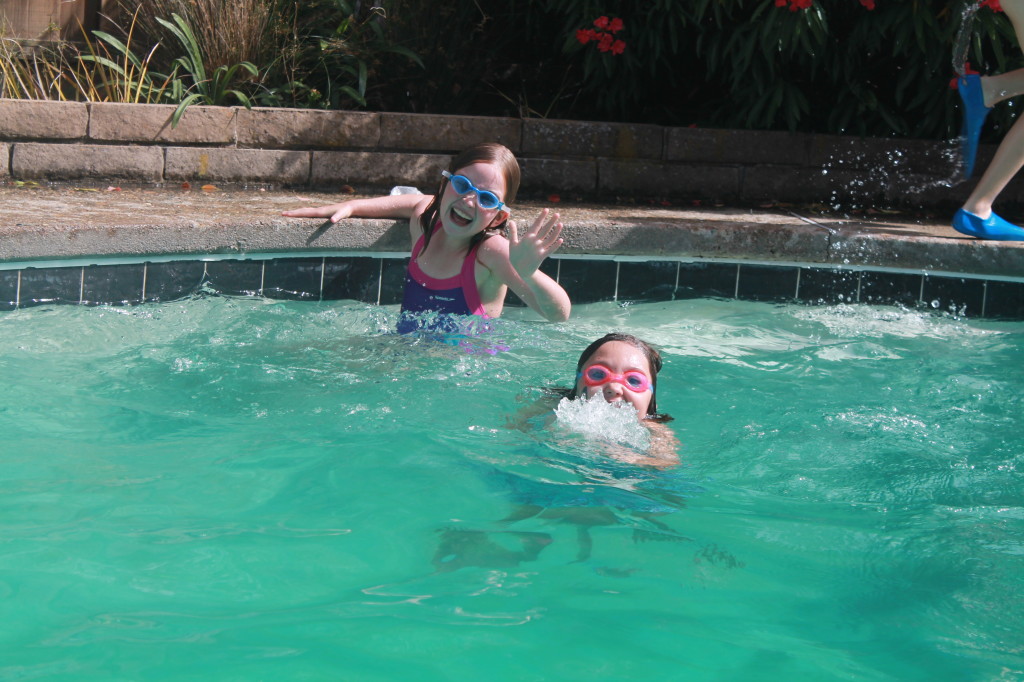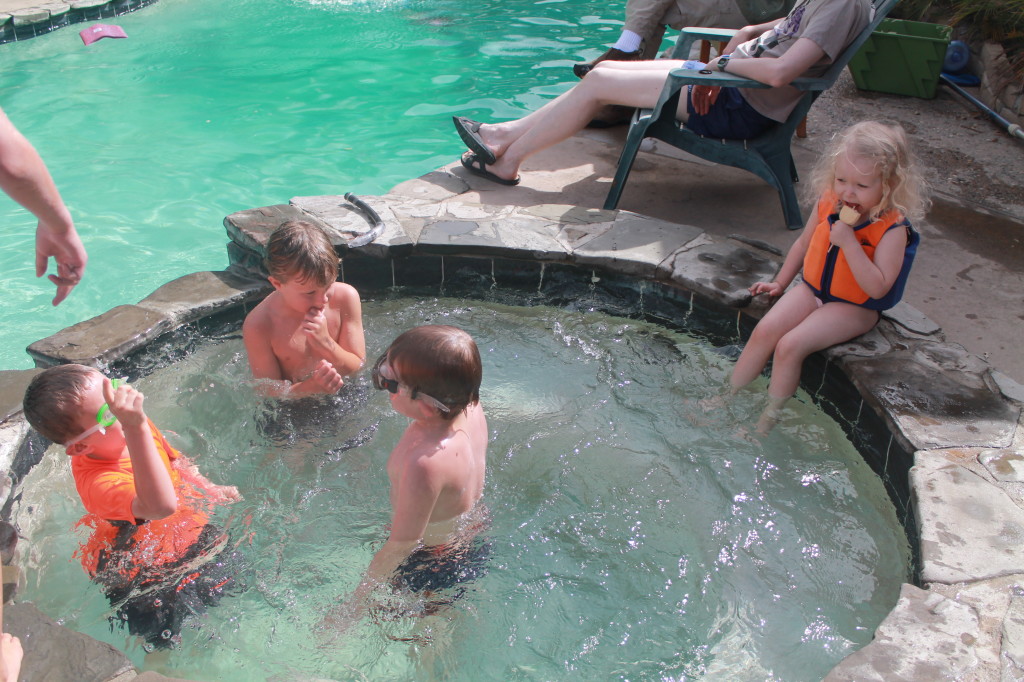 A few of the special party details were possible thanks to the affordable pool party printables I found on Etsy created by "Little Apples Design":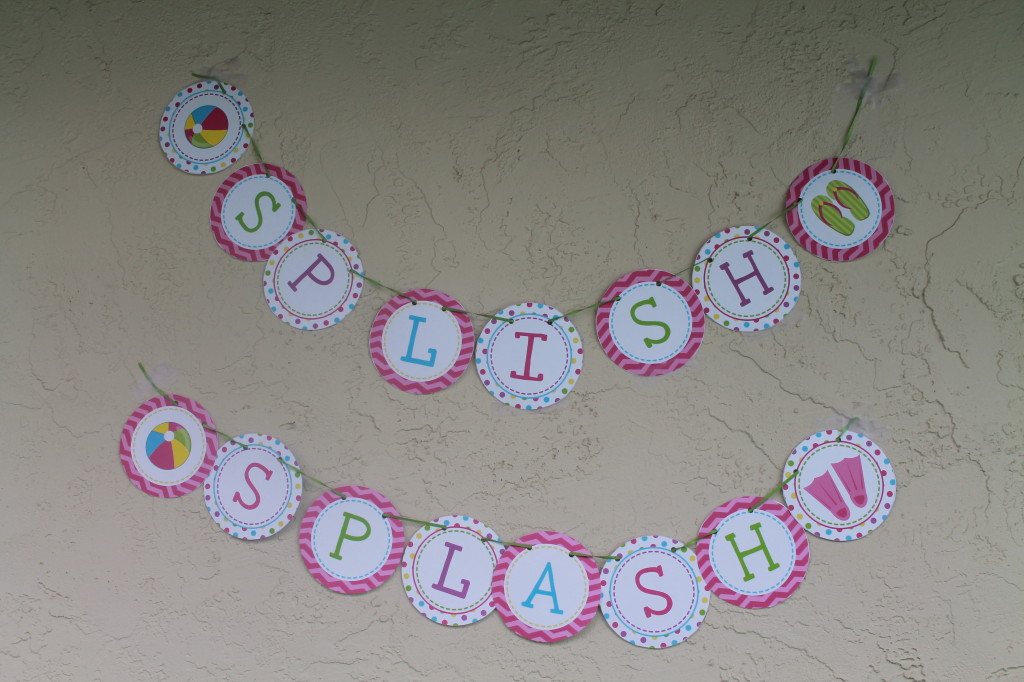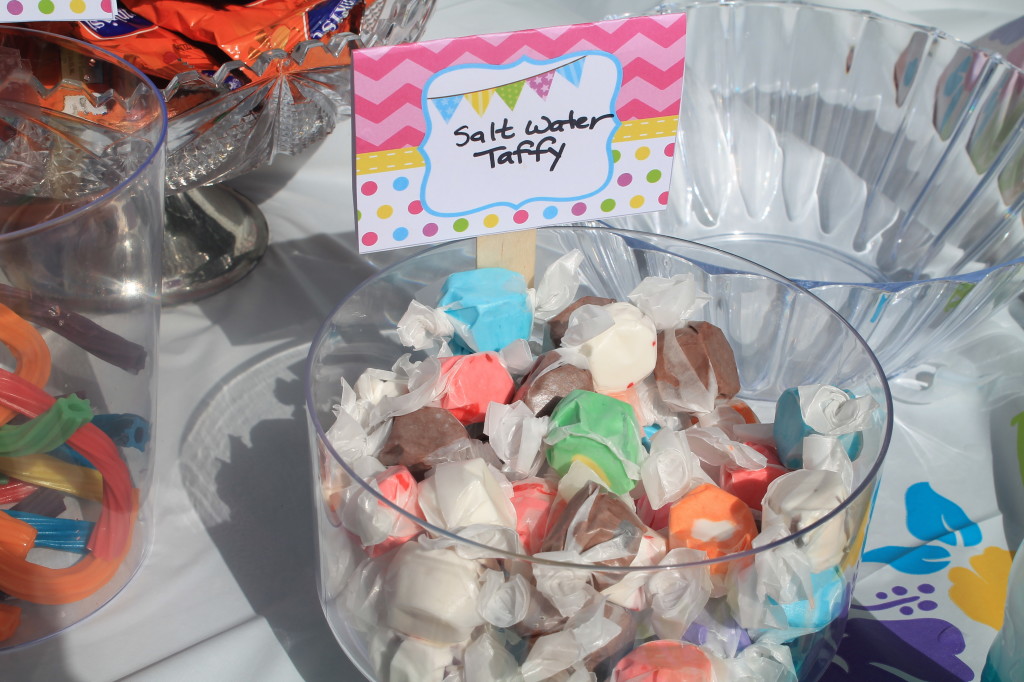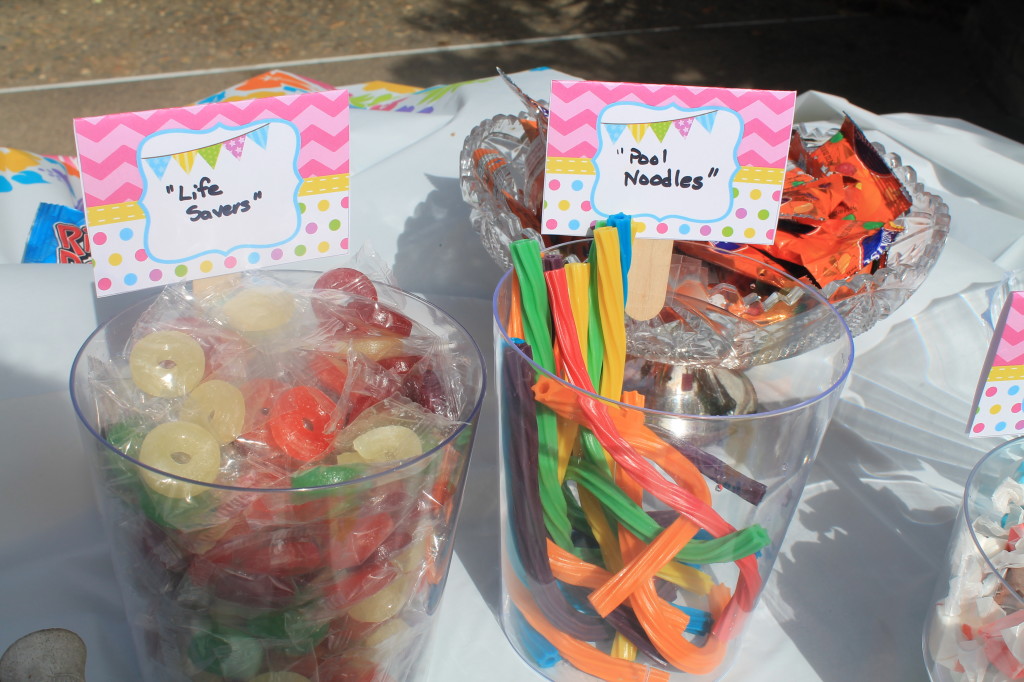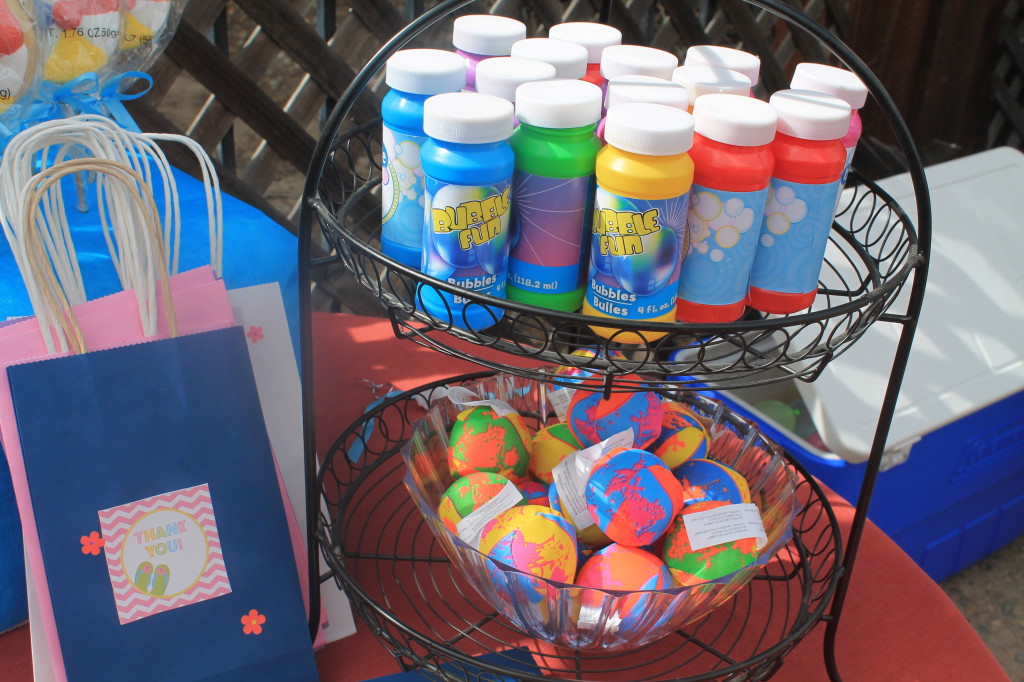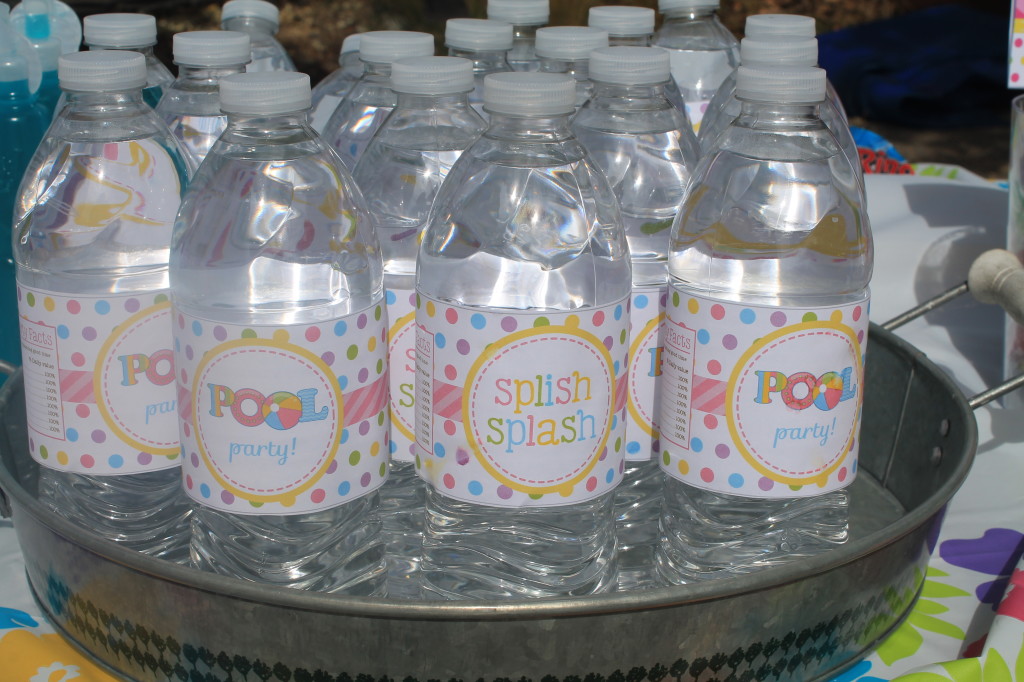 One of my best scores:  cookies on a stick from the dollar store shaped like beach balls and flip-flops.  I stuck them in a Styrofoam cooler turned upside down.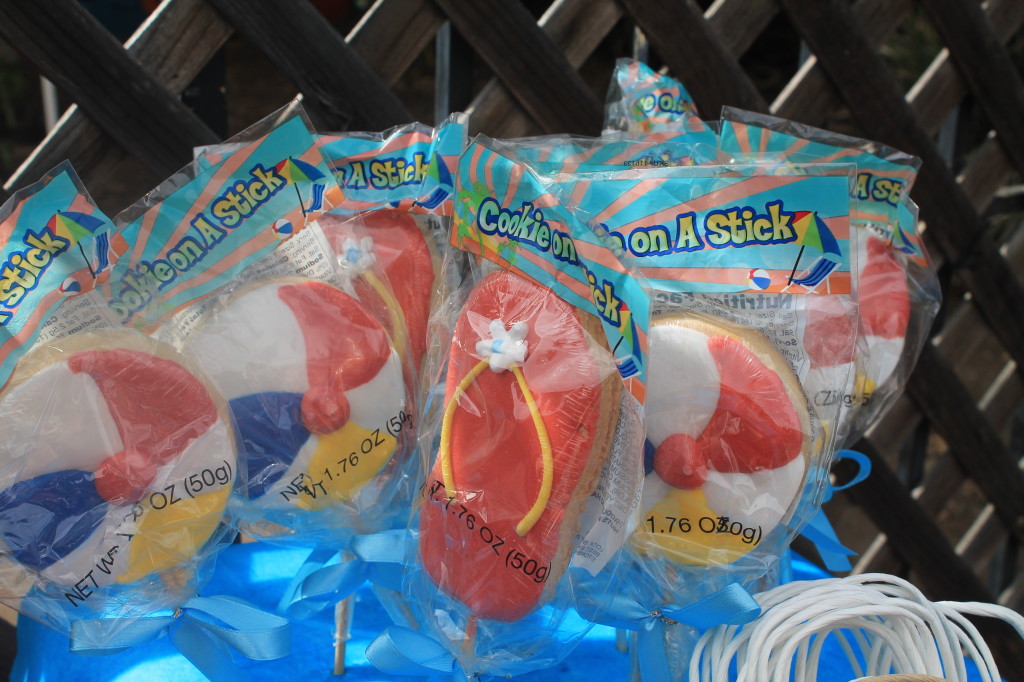 One really sweet idea:  We made a darling garland out pool noodles purchased at the dollar store.  We just sliced them into little discs, then threaded them together with a tapestry needle and twine.  The pool noodles with the ridged edges create a flower effect.  The girls and I enjoyed doing the project together (especially Lydia, who sorted them into colors and handed them to me as I sewed them together):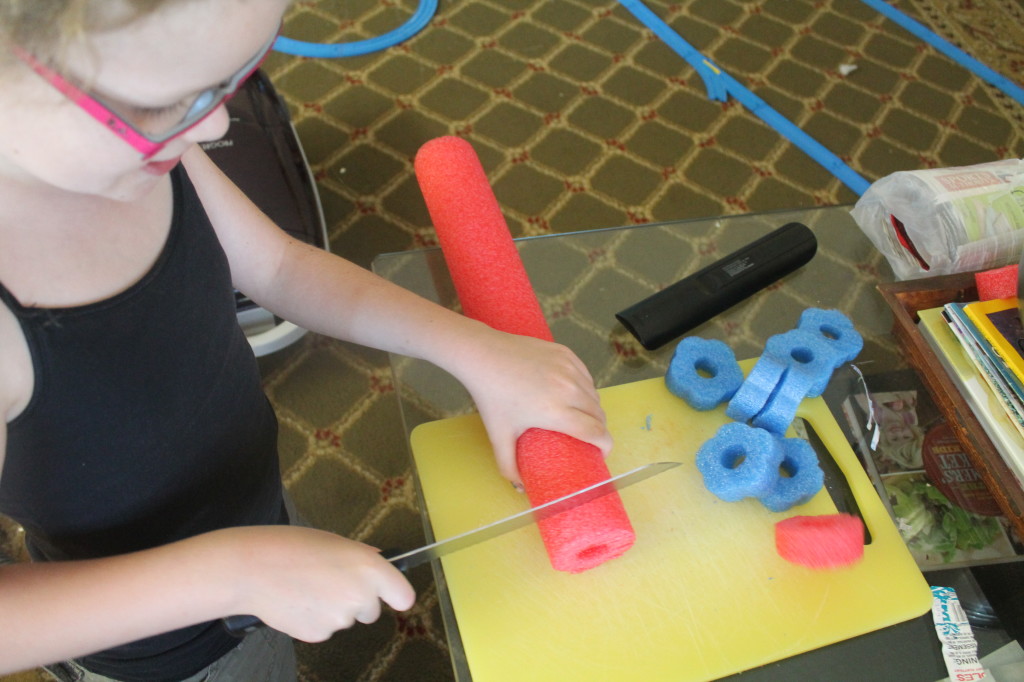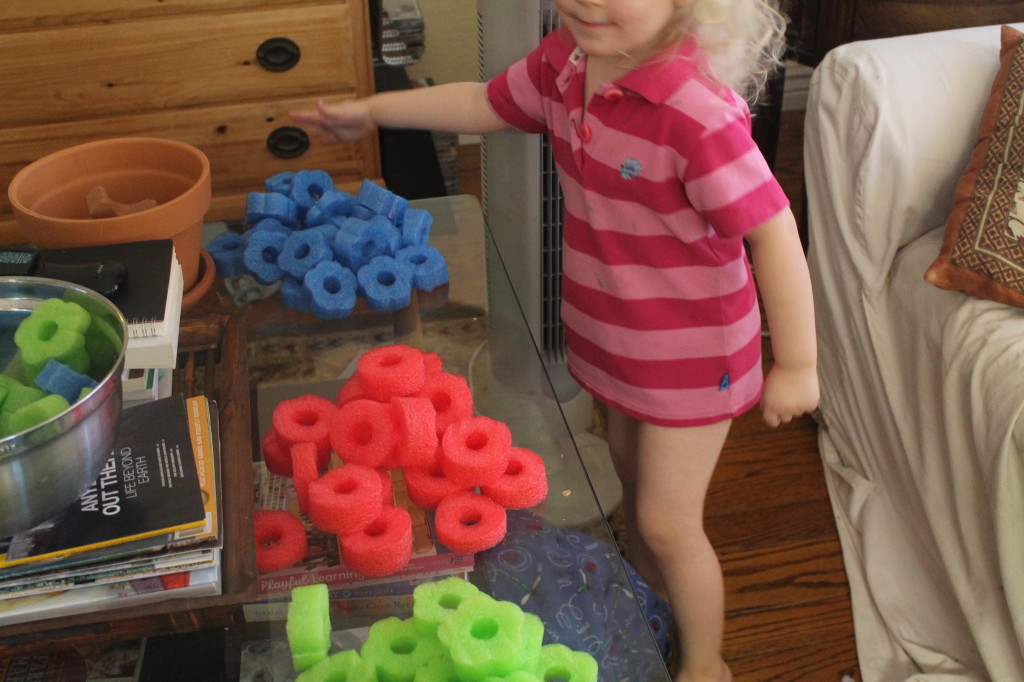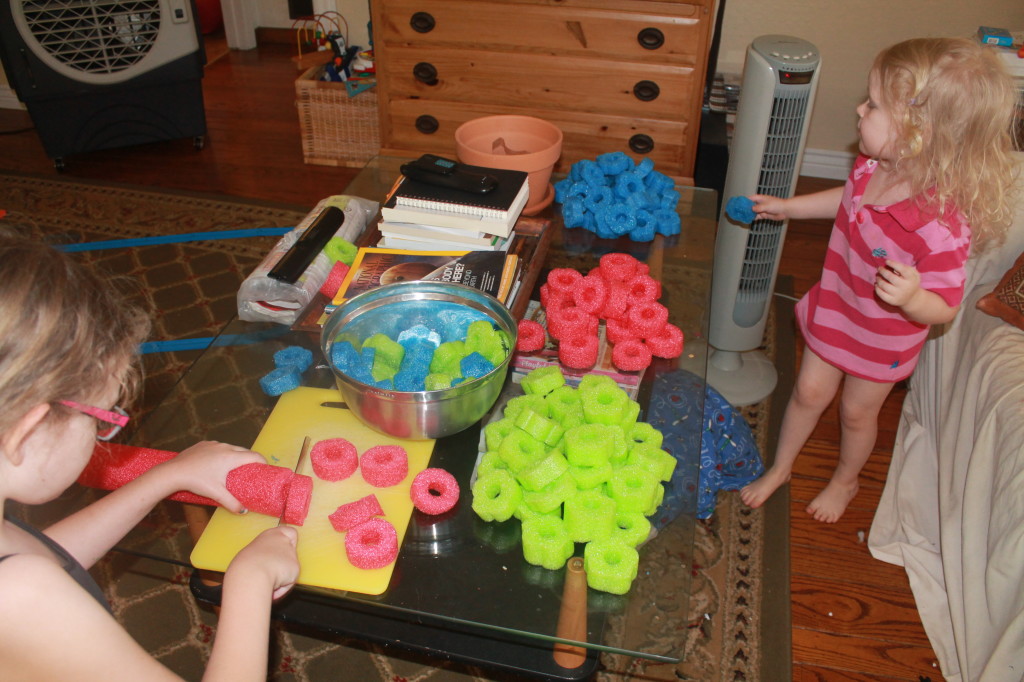 The garland was 3 bucks and added such a festive flair to the party: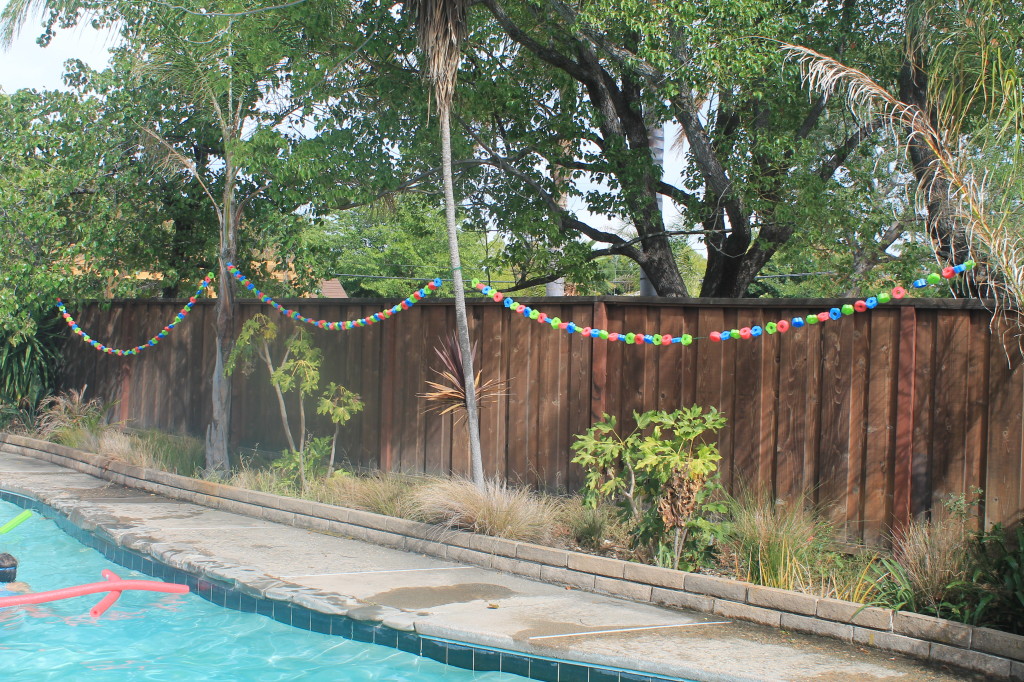 I also found a cute flip flop piñata on Amazon, which was a huge hit (pun intended):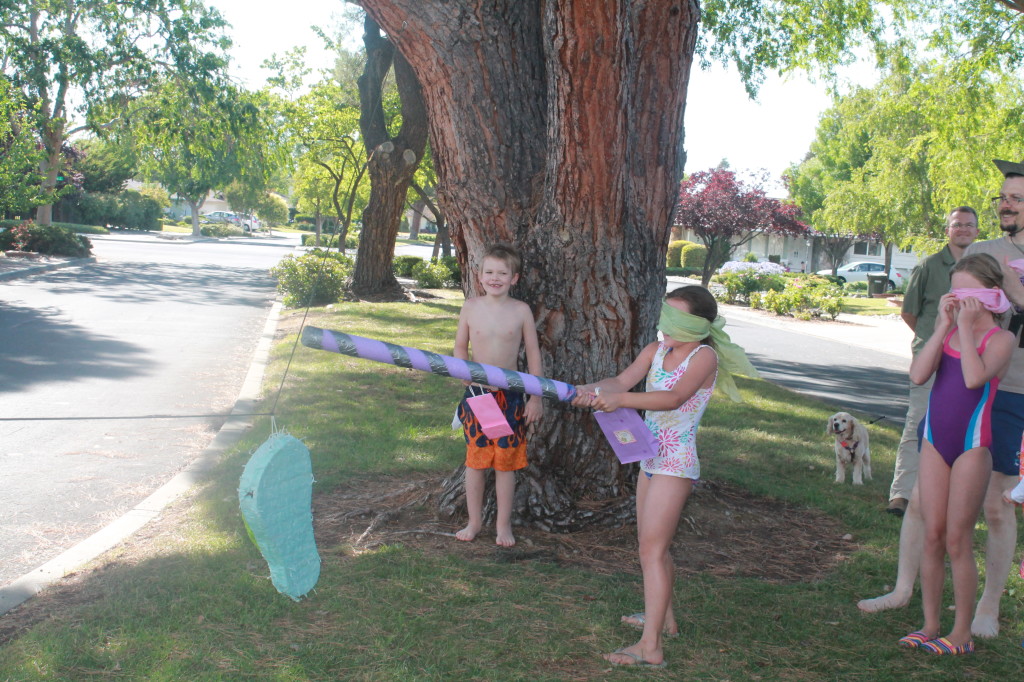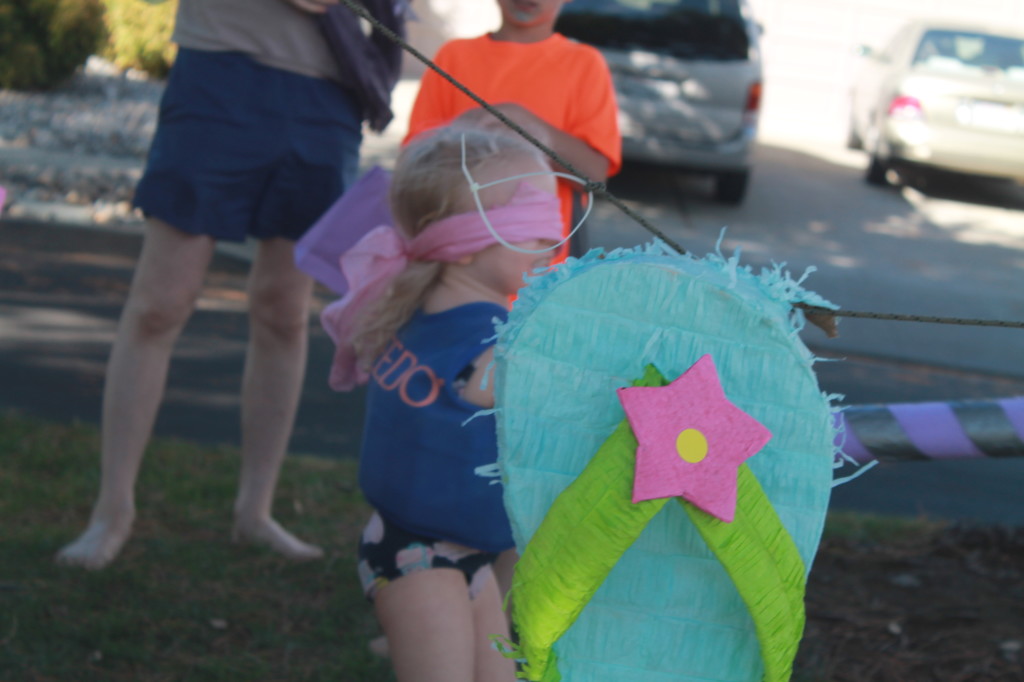 Happy Birthday Claire!