At laaaaast!  Dominic has celebrated his First Holy Communion.  You would never know he was so eager by this face . . .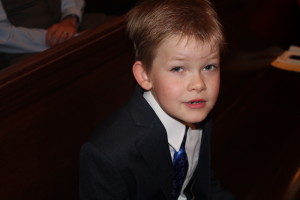 but I swear he was dying for this day to arrive.  For at least two years he has been crying every time his big sibs received the Eucharist but he couldn't.  I don't think his lip quivering came from piety, but rather from envy, but it was still sad to see him walk up to the priest every week hoping he would make a mistake and give Dominic the host, only to be given a measly blessing (huff), then those big green eyes would well with tears.
Frankly I was as happy as Dominic for this rite of passage to come, so we had a "Jumping for Joy" party to celebrate!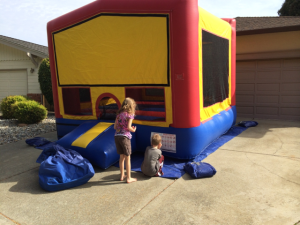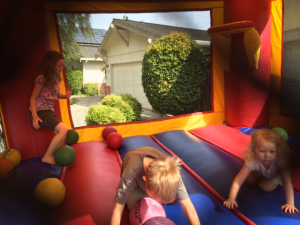 We had several friends over to celebrate . . .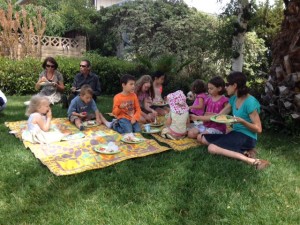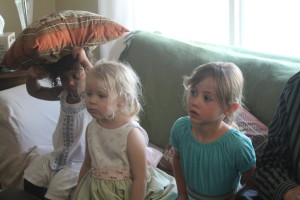 and a most wonderful treat:  Philip's parents happened to be flying through on their way to New York City (for the birth of Philip's sister's second child), so they came early so they could be here for the big day.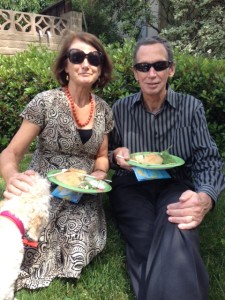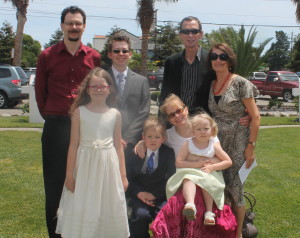 I managed to budget in a few special details, thanks to the super-duper affordable printables I found on Etsy and tackling the baking and decorating of the cake myself (which usually causes me to freak out and run to the nearest grocery store bakery):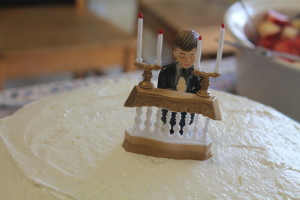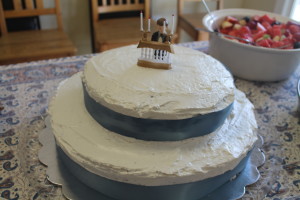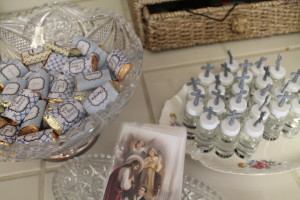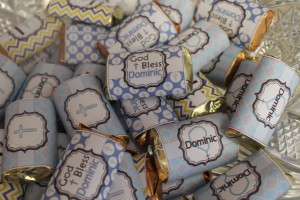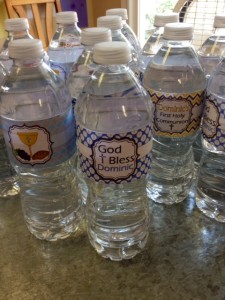 A great day for a precious boy.
Oma & Poppa are now off on the next leg of their adventure, and were there when the family welcomed little Isla, the newest sweet girl in our extended family.  Now I've left fussing over printables and  I'm busy on my sewing machine . . .