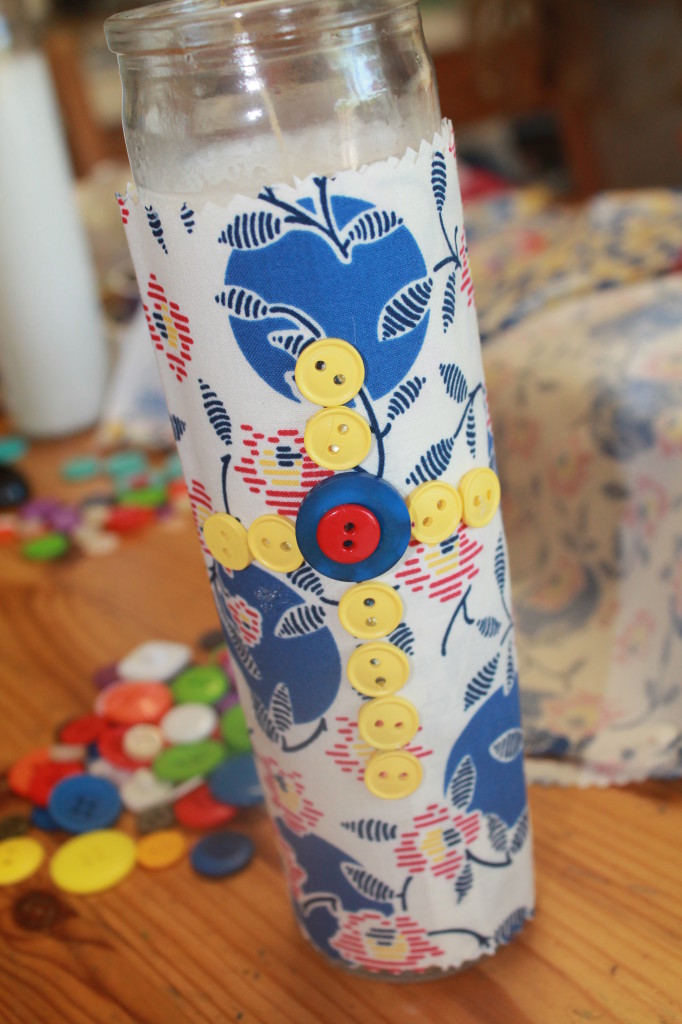 Here's an idea for a very easy homemade Paschal-inspired candle for Easter (saw this idea in Jerusalem Jackson Greer's "A Homemade Home").  You don't need to melt beeswax, mold clay, find clove studs, or anything like that.  In fact, I looked at the clock at 4:45 and saw that I had a bit of time before I needed to start dinner, so I got out the supplies.  Claire, Lydia, and I were done with our creations by 5:30!
You'll need: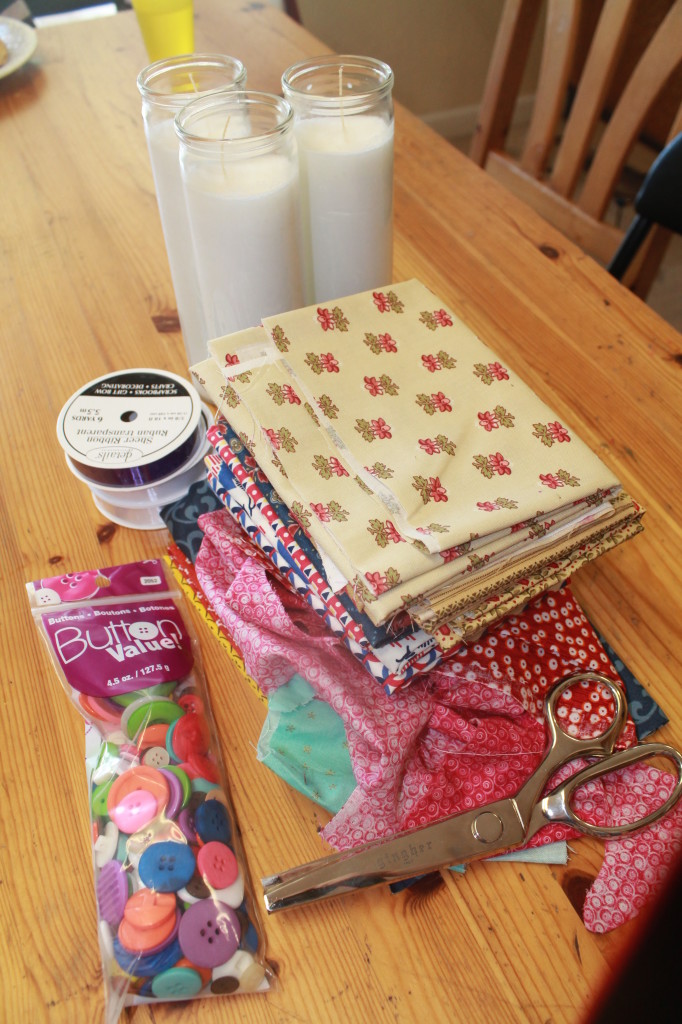 candles in glass jars (I found ours at the dollar store)
fabric scraps
buttons, stick on gems, or anything else to make your cross design
glue gun
scissors or pinking shears
Instructions
1. Using your scissors or pinking shears, cut your fabric to size.  It should wrap once around the candle jar.  Hot glue gun the fabric to the jar.
2.  Create your cross design using buttons, sequins, gems or whatever inspires you.  We used buttons from our stash.  Glue buttons, etc. onto the candle jar.  DONE!
Our fabric was a little vibrant for the size of the buttons, but the girls and I enjoyed picking out our fabric and buttons, then seeing how our ideas panned out.  Happy Easter!