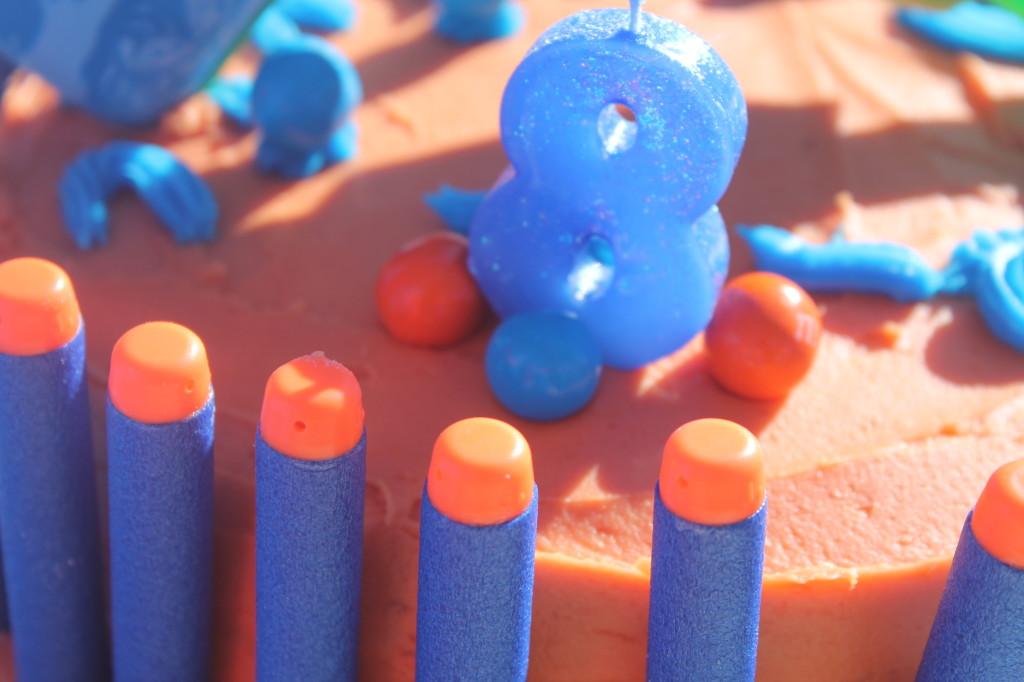 Happy 8th Birthday to Dominic!  Amazing to reflect on Dominic's growth and development over the past year:  how much more poised and composed he has become, especially when faced with disappointment.  He was our most accomplished tantrum thrower in toddlerhood; Philip and I often looked on in bewilderment as he let it all out!  But no more!  Now he is Dominic, ever busy, whether working on standing on his head, building Lego creations, or most often . . . packing a NERF for action!
We had a NERF birthday party at the park, complete with target practice . . .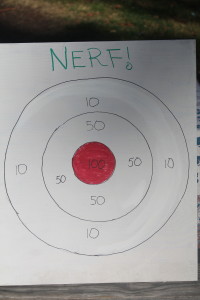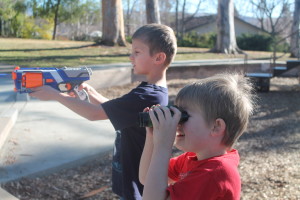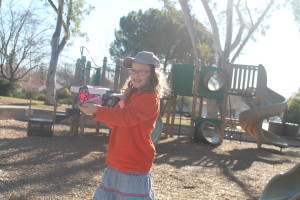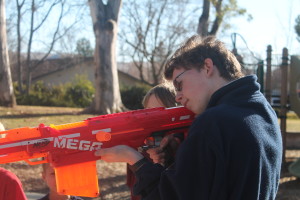 chasing big brother with guns . . .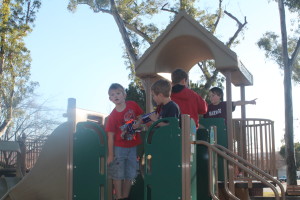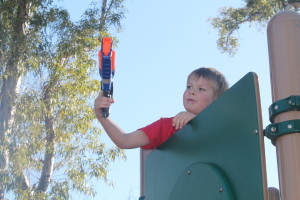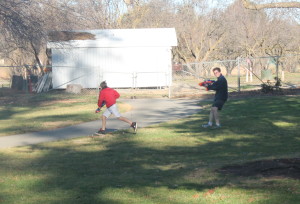 and a cool NERF birthday cake (inspired by one I saw here) . . .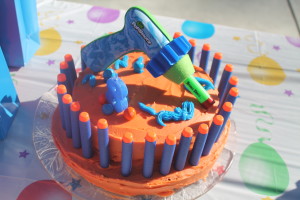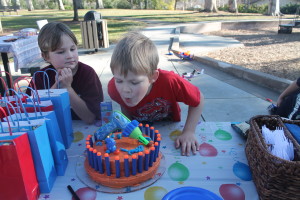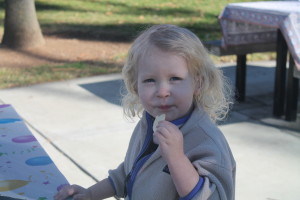 Best of all, especially for Philip and me, was watching our boy gathered with his family and friends, running until his cheeks were red and laughing until he was hoarse!