In planning my homeschool year, I have a long-term plans chart which is a simple grid with the months Aug – July.  I call this my "Year at a Glance" planner.  On this chart I pencil in important feast days and holidays that we'll incorporate into our family-centered learning, and I also pencil in the learning blocks I'm doing with the children (for example, I'll plug in a 6-week block on the American Revolution or a 4-week block on the Rosary).  This is what the long-term chart looks like: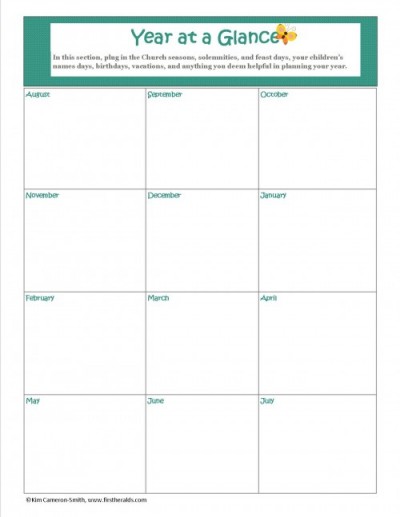 Here's a free copy of my Year at a Glance planner.
In my homeschool organization binder, right behind my Year at a Glance planner I keep a reference chart that lists the current  feast days, holy days, selected saints' days, etc. in addition to public holidays falling during the current school year.  This reference chart helps me plan a few months ahead of time how I want to plan our weeks around our Faith and holidays.  I've updated the chart for 2013-2014:  free pdf planning reference chart annual 2013-2014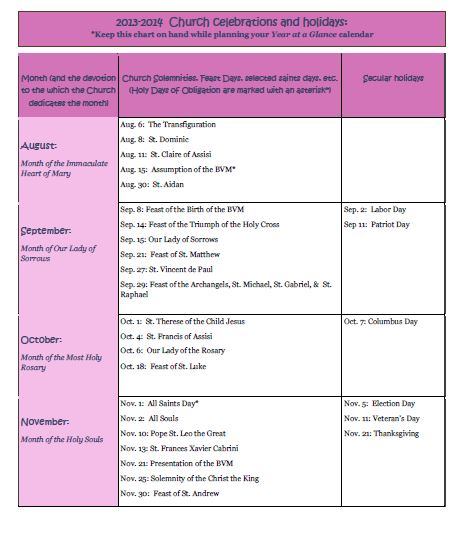 You can see my entire homeschool planning approach here.