Autumn is probably my favorite season, but this year we've had a really weird one so far in the San Francisco Bay Area.  We've had some hot days and it was hard to get in an autumn mood when we were running the air conditioner.  Our fall eucalyptus wreath got all sad & droopy: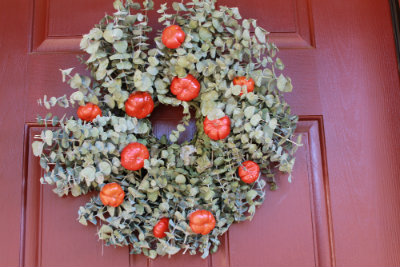 Even though the air is a little cooler now, it's still warm.  But we decided to embrace autumn even in our shorts!  I made our table display in October which we'll keep until after Thanksgiving.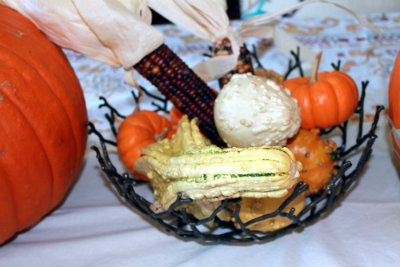 Not a very good photo!  Our garden is showing little signs of autumn.  My Japanese maple still hasn't turned, but I love how our leucodendrun jester defy sterotypes and show off a flirty pink this time of year: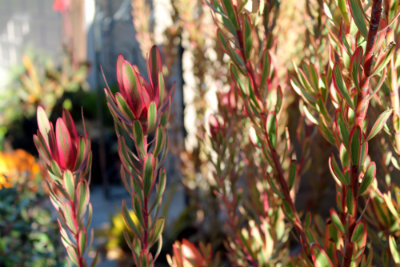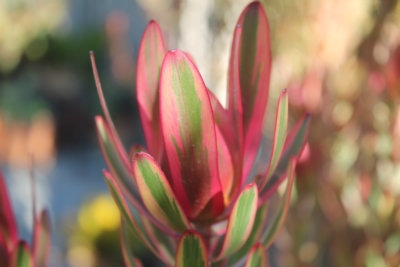 We recently spent an afternoon just watching and listening in one of our favorite spots in our local nature reserve: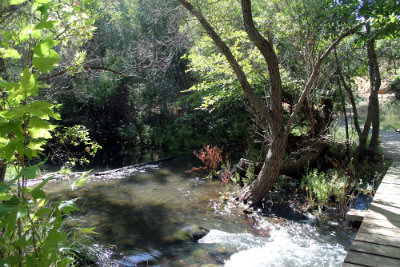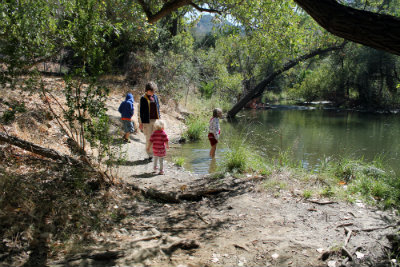 And we made it the pumpkin patch one afternoon.  Lydia could have got lost in the sea of pumpkins!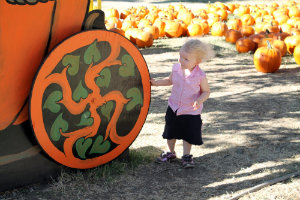 We're all under the weather this week, in various stages of recovery or just getting sick, so we're taking some time from our usual routine to rest and recover.  As I pause today, I'm thinking to the rest of autumn.  I want to ensure we enjoy it before it fades away.  I purchased some little acorns over the summer that I want to paint with the kids and I have an idea for a harvest window transparency.  We all really enjoyed our pumpkin block last year so we'll revisit some of our favorite books.  I guess if it never cools down we can always eat pumpkin pie by the swimming pool!