Each year I find new, delightful resources and this year was no exception.  Here are a few of my faves:
1. Outdoor Secrets by Margaret P. Boyle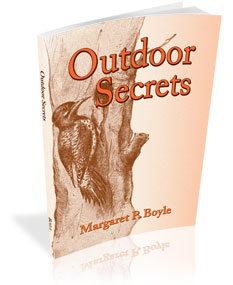 This little nature study book was originally published in 1903 and is available once again thanks to Simply Charlotte Mason. The book is a collection of sweet, engaging stories about things the child might encounter in her own backyard.  This is a true living book: lively, engaging, colorful, and hard to put down!  I bought the "Outdoor Secrets Companion", too which has suggestions for supplementary reading and activities.
Outdoor Secrets is also available as an audiobook.  This would be a reasonable option as the book isn't heavily illustrated.
2.  Sewing with Saint Anne by Alice Cantrall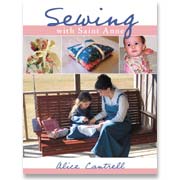 I bought this book and the one below on a whim from Catholic Heritage Curricula and I haven't been disappointed!  Claire and I are enjoying both books.  I've never ordered anything from CHC before, but I'll definitely be returning to them in the future. Their products are beautiful.
Sewing with Saint Anne is a great beginning sewing curriculum.  It even starts with basic hand stitches and how to hem by hand.  The book also has easy first sewing projects.  Claire was so inspired by this book that she hand sewed a shirt for Lydia and now she's on to making an apron!
3.  Tea and Cake with the Saints by Alice Cantrall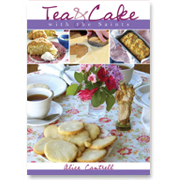 This book is such a treasure!  The book is divided into four sections which correspond to the seasons.  Each section offers young girls tips on hospitality and the home arts.  The illustrations are colored and very pretty.  In addition to ideas and recipes for saints teas, girls learn about manners, writing thank yous, picnicking, and keeping a Mary garden.  I know Claire will appreciate and use this book for years to come.