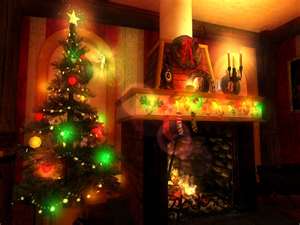 A few ideas for making your Christmas tree very personal, taken from Sarah Ban Breathnach's Mrs. Sharp's Traditions:
1)  Gift search:  Hide small gifts within the boughs of the tree for your children to search for on Christmas morning!  (Just remember where you hid them!)
2)  Memory ornaments:  During the year, collect mementos and keepsakes to turn into Christmas tree ornaments, including souvenirs from graduations, vacations, baptisms, or birthdays. You can also use real objects that signify an important moment for a family member — like a ballet slipper for your ballerina.   Each family member can be included in choosing at least one item to add to the tree.
I love these ideas and wanted to share them!
♥