We'll never forget Halloween 2011 — the Halloween we brought home little Daisy.  Here she is, in all her adorable fluffy glory: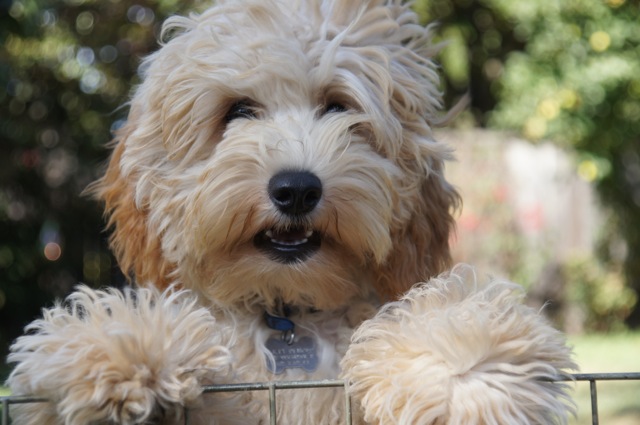 She looks like a stuffed animal!  Daisy is an Australian Labradoodle.  She is almost 6 months old and she'll eventually weigh about 28 pounds.  We'll be her "care family" while she is bred by her breeder Kiley at Harmony Labradoodles.  After that,  Daisy will be our very own.  Kiley is a wonderful breeder: she doesn't use kennels, she feeds her dogs a high quality raw diet, and they are raised like pets.
Labradoodles are extraordinarily graceful, beautiful, and intelligent animals.  If you ever see one walking down the street, you're sure to notice.  Their coats rise and fall gently with each prancing step they take.  They have a non-shedding coat and are very gentle with children.
Daisy has already captured our hearts!  She is a darling, sweet-natured girl.  She loves to snuggle and loves to hear bedtime stories: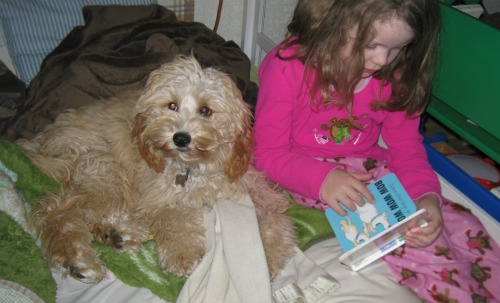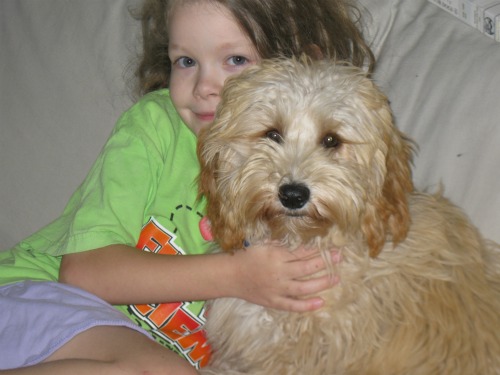 Here she is in her Halloween costume: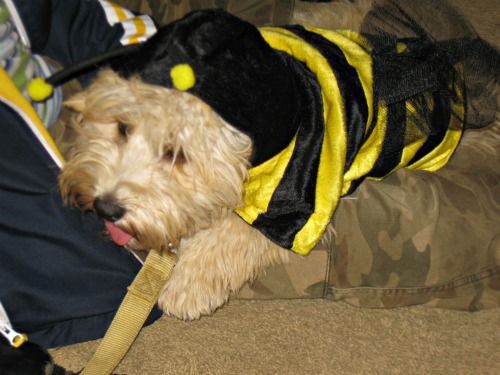 She's obviously thinking, "Please tell me you're not serious."  🙂   She did so well meeting lots of new people when we went trick-or-treating.  I think she loved the attention!
She's spent the last few days getting settled in.  Today she enjoyed her new cozy fleece bed, new collar, and her pink stuffed dog.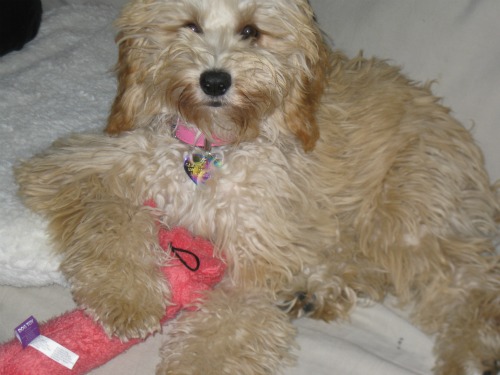 I'm creating a homeschool curriculum for Daisy, and a dog-training curriculum for the children.  Daisy will be part of our homeschooling day!