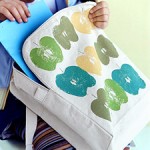 Apple Block Success!:  We finished our Apple Learning Block and we all really enjoyed it!  It's definitely worth passing on, so I'm about finished creating a special Learning Ideas page with links to recipes and instructions for the crafts.
I've actually finished it, but I'm having formatting problems.  I tried a zillion times to get the page looking pretty but it's possessed by some naughty formatting monster.  Rather than throwing my computer across the room becoming frustrated, I'll close it for the night and try fixing the problem tomorrow!! 🙂
I am putting together a similar learning block on pumpkins!  I'll post the preliminary resource list over the weekend before we test it out, and if it works well, I'll create a links page for that block as well.
Plans for November:
Leaves

:  I will put together a learning block on leaves. It's gonna be FUN!

All Souls

:  The church designates November as a month for special devotion to All Souls, so I am putting together some ideas to bring this devotion into our home.

Teens

:  More thoughts on parenting teens with grace.
Closing the screen . . .