Autumn is upon us!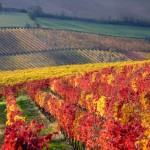 I live in Northern California where we don't have extreme weather swings.  While I miss the New England autumns, with those hillsides ablaze with color, I still delight in the oncoming signs of the fall here in California:  cooling evenings, transitioning foliage, and shorter days.  Bay Area wine country is truly lovely in the autumn, and it's still warm enough to sit outside the tasting rooms to enjoy the views.
Autumn even has its own sound.  During the summer, we can hear kids in their backyard pools late into the evening; lawn mowers humming at 8:30 at night sometimes.    Now as the days contract, the air is thin and quiet at night.  I can hear a train in the distance as I type — but no swimmers!
With a house full of children, I appreciate the changing seasons even more.  This year we'll bring back old favorites, like my pumpkin cheesecake (which Aidan would eat year-round if I made it), fresh baked bread (I rarely bake bread during the summer because I avoid turning on the oven), pear and parsnip soup, our annual trip to the local pumpkin patch, and the beginning of our collection of pinecones, acorns, tree bark, and other odd treasures the kids bring home from our walks.
In my foyer I have a small drop leaf table that serves as a kind of seasonal table.  We place some of our nature walk finds on the table along with other pretty things.   During the spring and summer, I place this darling oil painting on the table (Claire bought it for $2 at a thrift shop!) along with camellias or roses from our garden.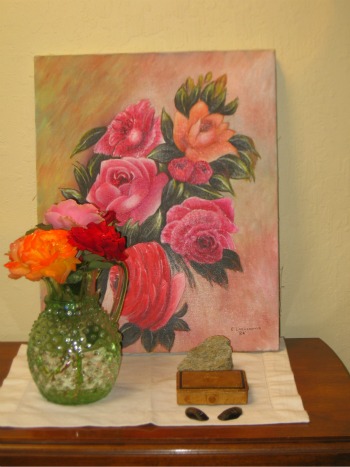 The little box reads "Patience" and holds two tiny decks of cards.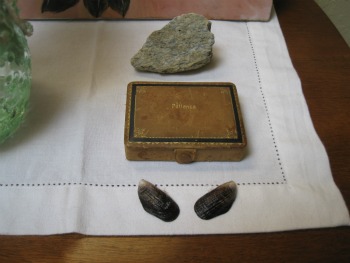 Now that it's autumn, I will replace the oil painting with this photo of a window in an old cottage.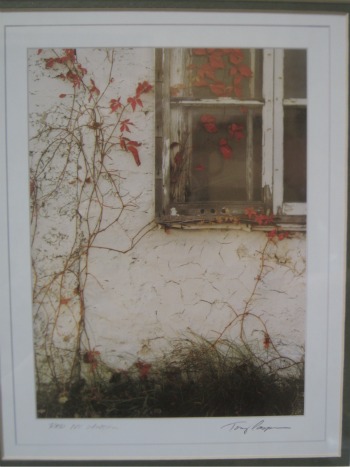 I love the creeping autumn ivy.  During autumn I sometimes place a vase of eucalyptus leaves on the table, or clippings from my heavenly bamboo which shows coppery foliage with small berries during fall.
This year I'm looking for some fun new fall activities to do with the kiddos.  I'm thinking we'll try making homemade applesauce.  I'll try making apple prints like these with Lydia and Dominic (20 months and 5):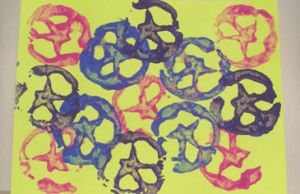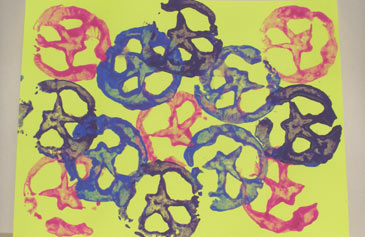 We'll also try preserving some leaves and making cute little creatures with our acorns and pinecones.  More details to come!