I've been busy all week organizing and planning for the new school year.  We've been cooped up in the house too much.  So on Friday I packed up the kids & sundries, and we drove up to Del Valle Regional Park for a waterside escape from my lists and piles of books.
We spread our blanket on the grass under the overlapped branches of a giant oak, sunlight barely squeezing through the leaves.  (At least I think it was an oak — I'm still learning to identify trees!)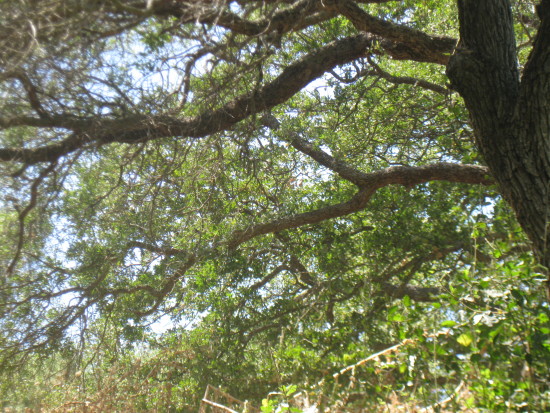 It was really hot.  Lydia and I sheltered under the shade of that tree most of the afternoon, but the older three children sloshed around in the water, turned over logs, and walked barefoot in the pebbly dirt.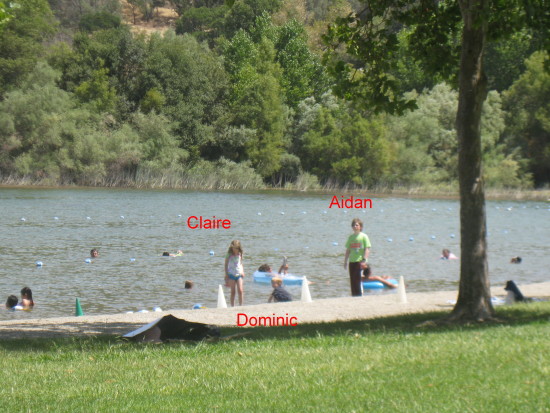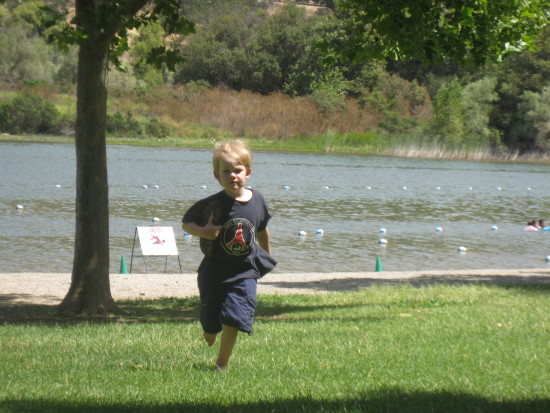 We shared juicy pineapple (leftover from our St. Lydia tea) and sketched in our nature journals for a while. We enjoyed some shaved ice on our way out of the park. Lydia especially enjoyed Aidan's shaved ice!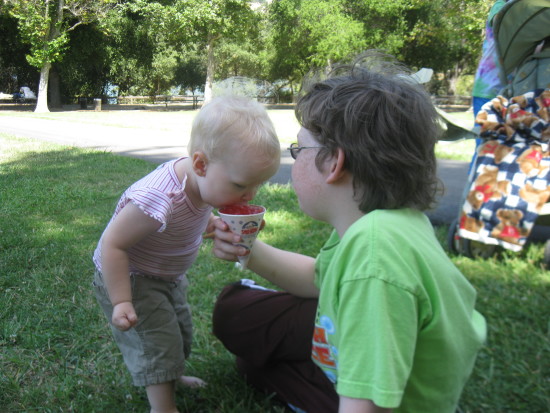 Everyone but Claire was tired after 2 or 3 hours.  She didn't want to leave.  Claire could roll and slop around in dirt and water 24 hours a day.  She still possesses the abandon of a small child when she is outdoors, especially in wild places.  She's very lucky.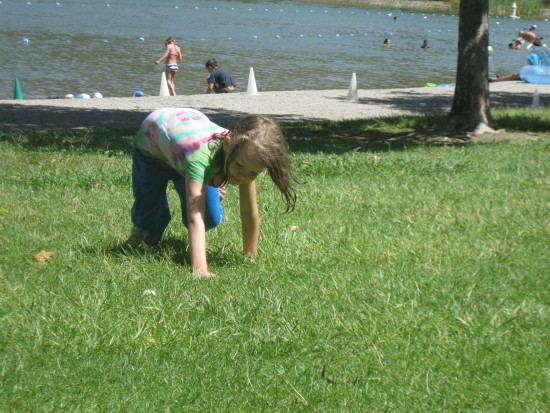 We all arrived home dusty and tired.  Even Claire was tired, as is evident by the last photo of the day (below) taken in the driveway back at home.  A magnificent day!