In the down times between planned activities, kids can be wonderfully imaginative and alive.  In these spaces between schedules and outside distractions, family relationships are strengthened.  Families don't need fireworks and thrills to come together or to create a common "knowingness".  Sometimes when it seems we are "doing nothing" a lot is happening in our hearts and memories.
Here are a few photos from the past few days when we were hanging out at home doing nothing.  Screens were not permitted.  Philip was busy painting our chicken coop and I was busy keeping Lydia outta the chicken poop. 🙂
Claire and Dominic dumped out the sand in the sandbox and filled it with water to make a pool: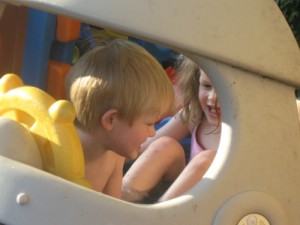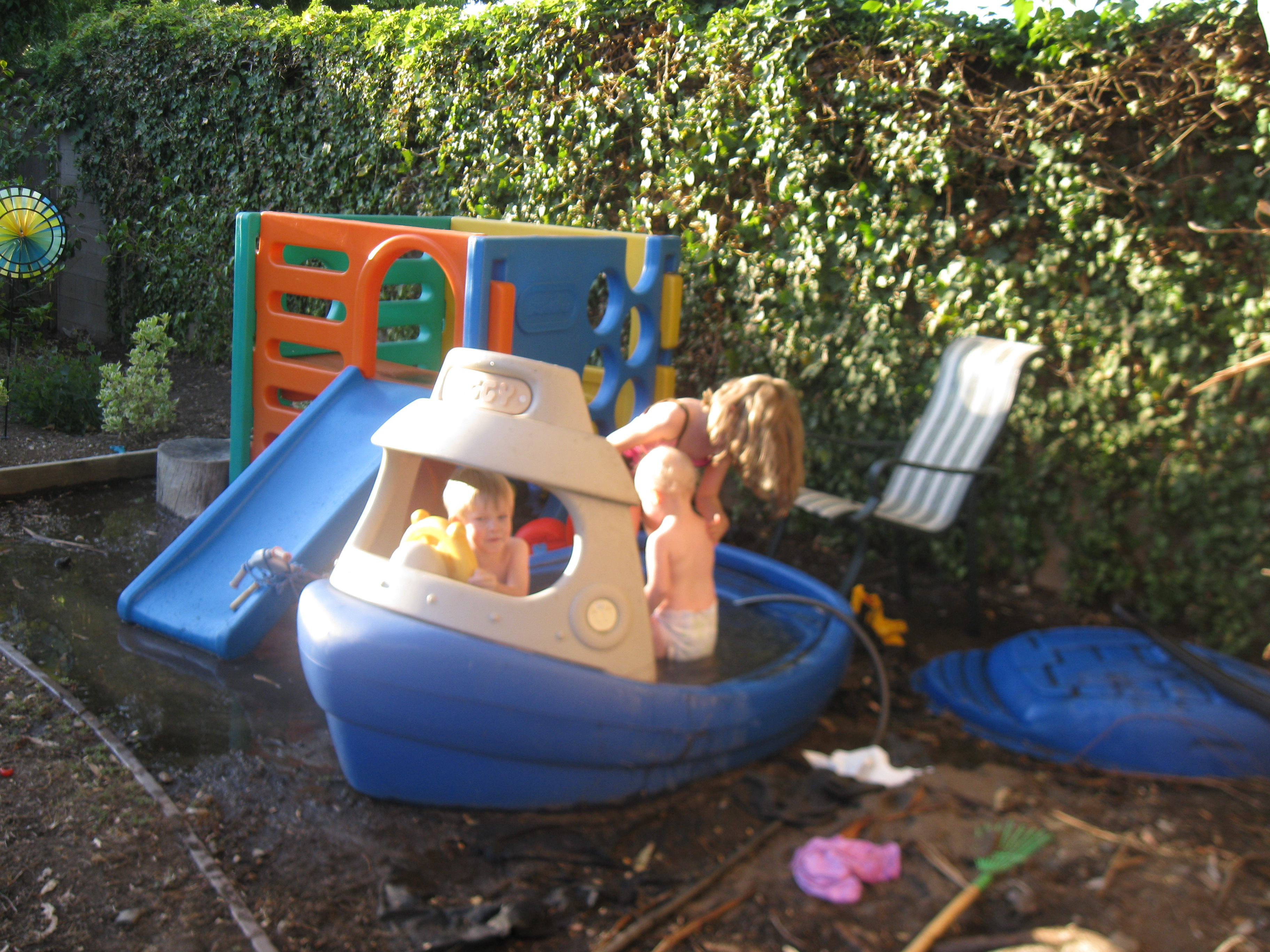 Dominic made "Dominic t.v." complete with a joke channel and a Christmas music channel.  He tolerated the special appearance by Diva Lydia: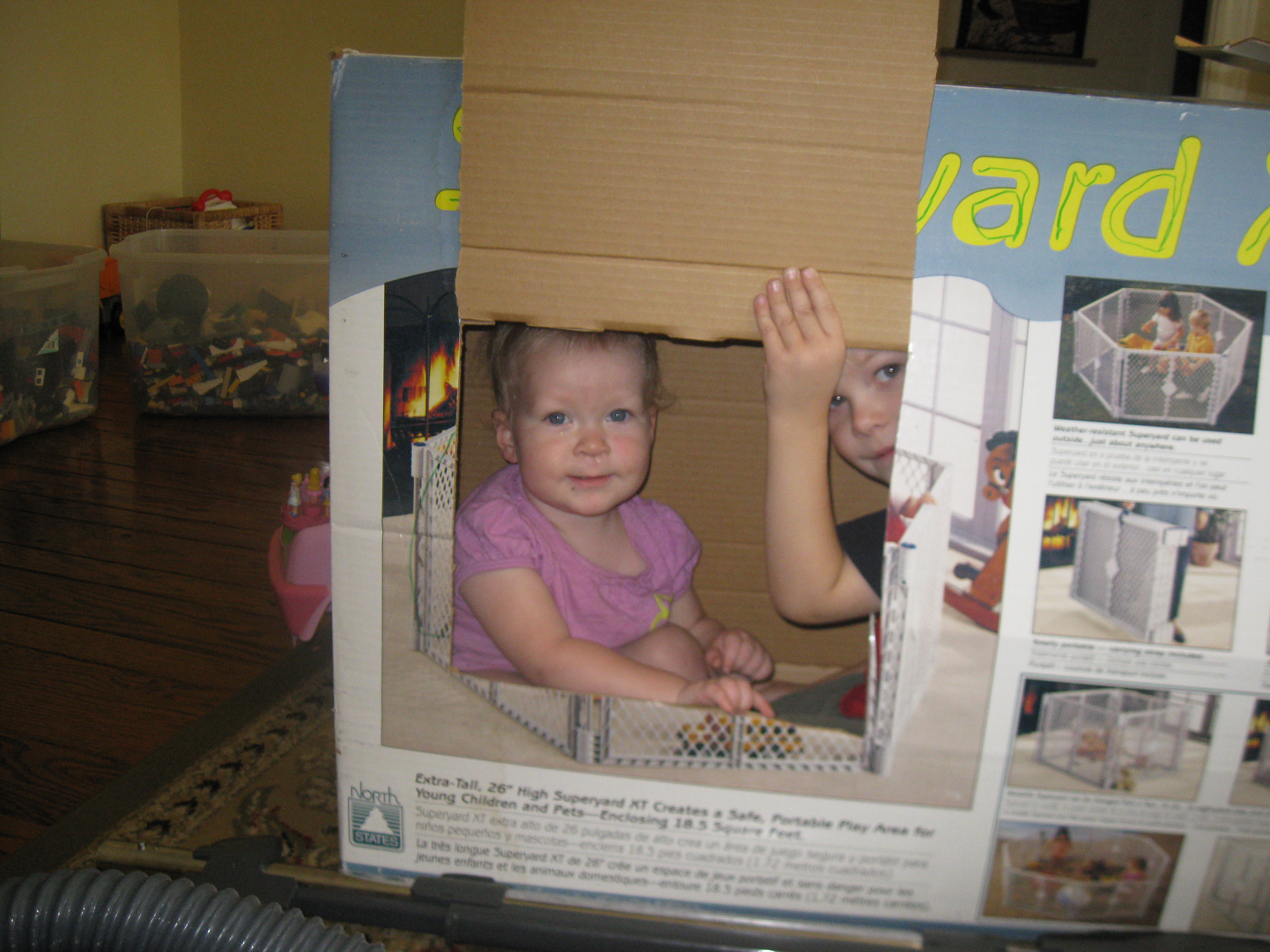 And the kids enjoyed good old-fashioned tree climbing: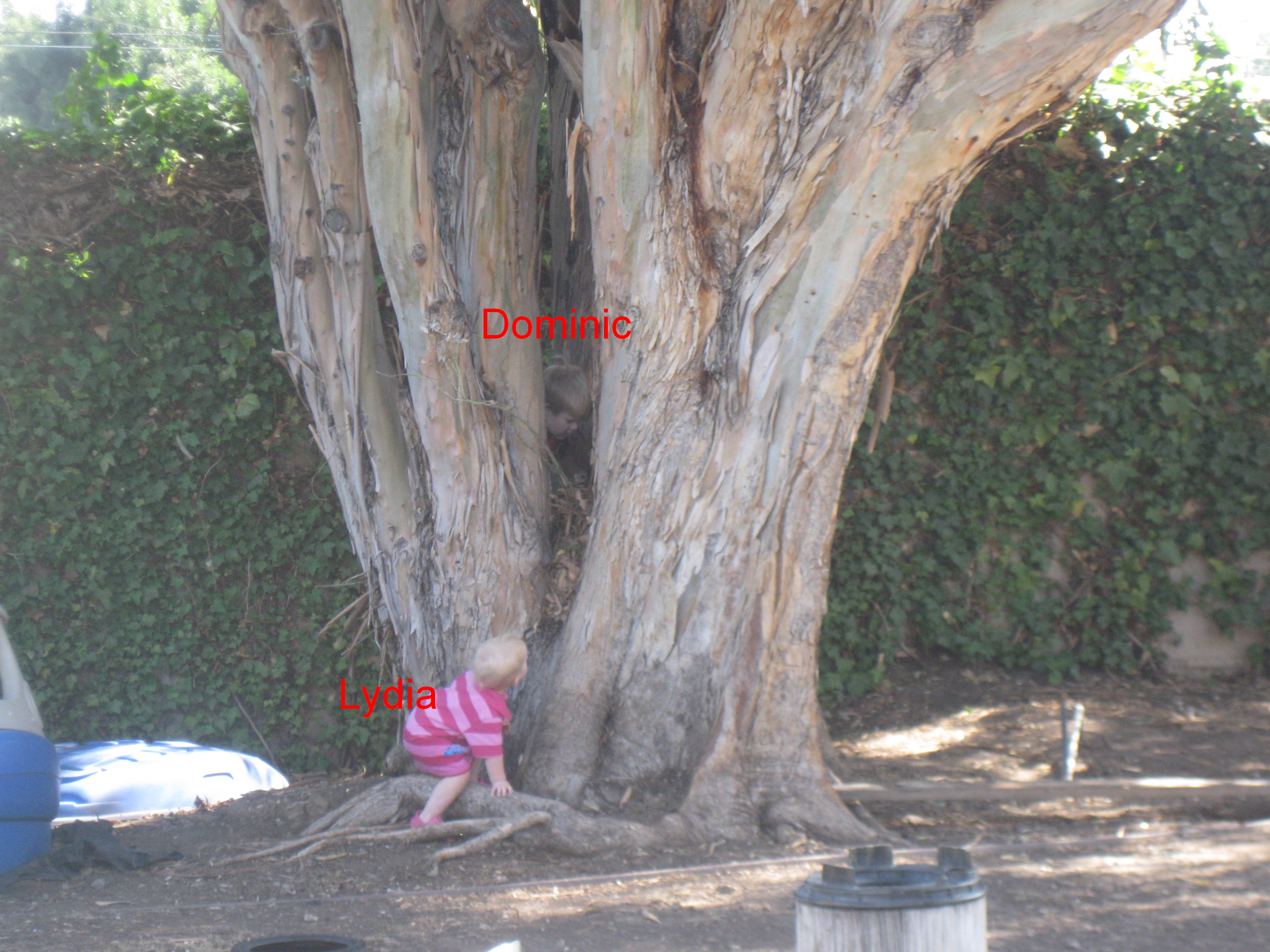 I hope to have more days like these. Lazy days. Days when just "hanging out" is on the agenda.  On these days we really find quiet comfort in one another's company.